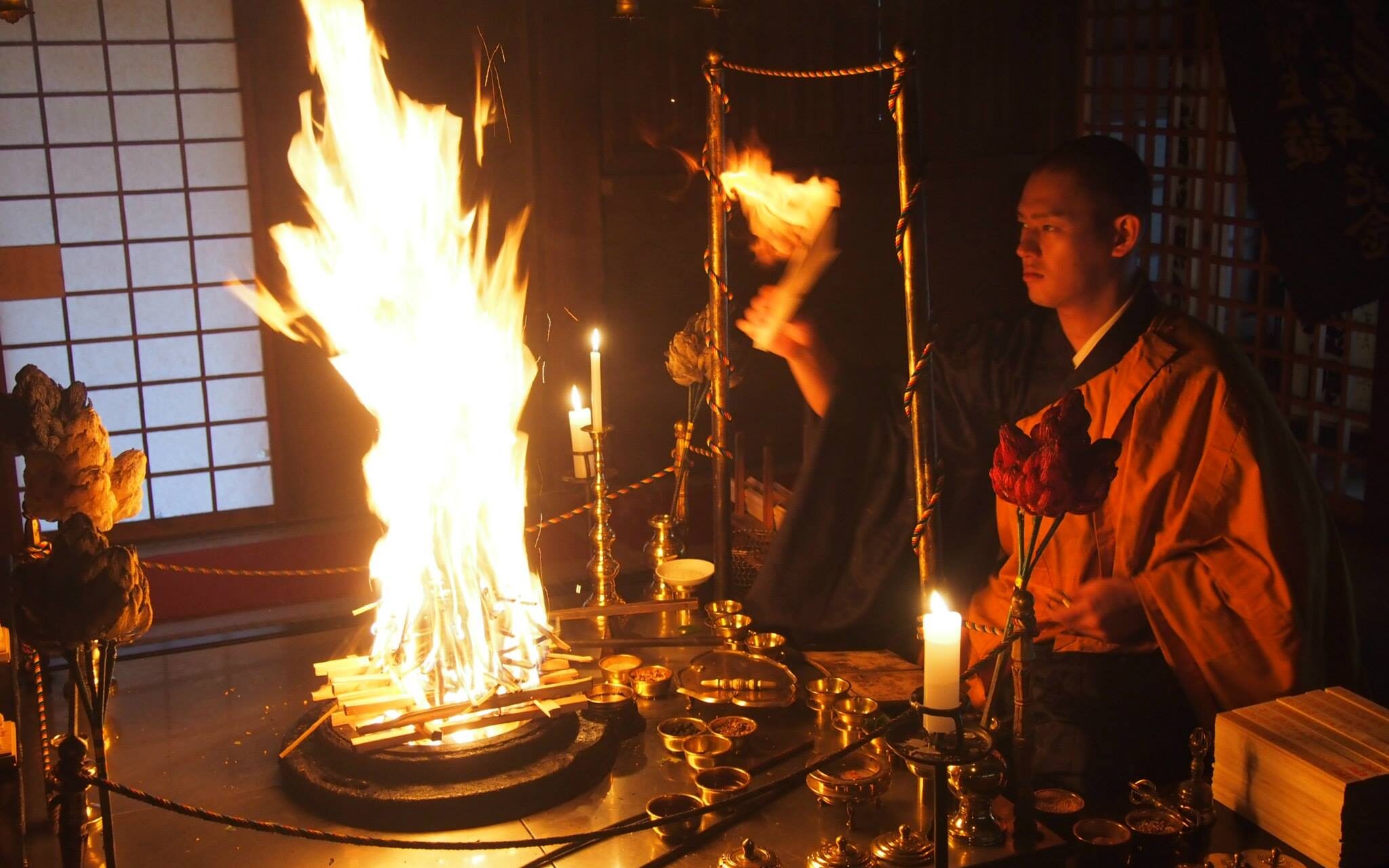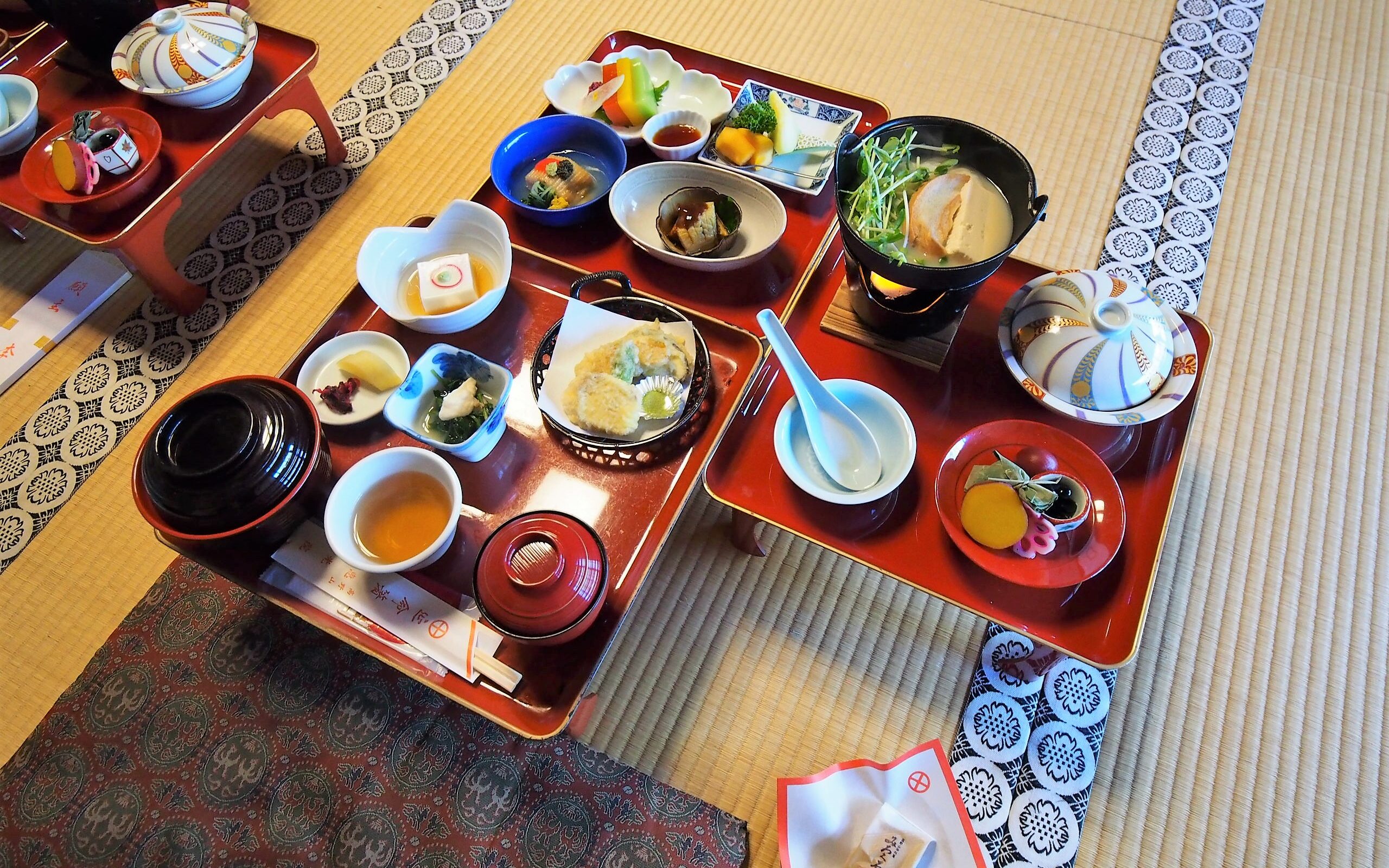 Over View
At Koyasan Goma-do, where tens of thousands of people pray every year, you can experience the esoteric fire ritual that has been passed down for 1,200 years.
You can experience the powerful esoteric ritual "Goma Prayer" in a private space rented out from the hall.
It is a special experience that can make you feel refreshed both physically and mentally. After the Goma prayer, you will enjoy traditional vegetarian cuisine for lunch in a special room of the temple, which boasts a history of over 1,000 years.
Highlights
・A unique program that combines the Goma prayer experience with Koyasan's traditional vegetarian cuisine.
・Experience the hall through a private reservation.
・Photography is allowed.
Reccomended points
Those who cannot attend the early morning prayer services can still participate in Goma prayer services during the daytime with this program.
Due to the private nature of the tour, you will be able to receive prayer for yourself and solidify your resolve and will be able to visit the temples. In addition to the typical sightseeing tour, you will be able to create unique memories.
Itinerary
①11:00AM  Meeting at Koyasan                                                                  
↓
➁11:10 Move to Goma-do, Goma prayer experience
↓
③12:00 Luxurious vegetarian cuisine in a special room in the temple. 
↓  
④13:00 After the tour ends, transportation within Koyasan can be arranged.

* Duration: 2 hours

★ Meeting/Dismissing Place:
Free pick-up within the Koyasan area
Implementation Period
Year round 
Min No. of participants
1 Person(s)
Max No. of Participants
Up to 50 Person(s)
Group tours: Possible
Participant Conditions
If you are staying at Keikoin we do not recommend this experience since it is already included in your stay.
Price
Per pax: ¥98,620 for adults, ¥13,450 for each additional person over 2 Person(s)
* Included: Goma prayer experience fee, Lunch
* Excluded: drinks, personal expenses, etc.
Language Support
Japanese, English
Interpreter guide accompaniment: Not Necessary
Language Supplementation tool: None
Cancellation Policy
7-2 days before the trip start date: 30%
The day before the trip start date: 40%
On the day before the trip start time: 50%
After the trip start time on the day: 100%             
Weather Conditions
Departure decision due to weather→ No
Facility Information
Facility Name: AWESOME TOURS Inc    
URL:https://awesome-tours.jp/en/
Address:: 734 Koyasan, Koya-cho, Ito-gun, Wakayama Pref. 648ー0211
Telephone: +81ー736-26-7311                
Business hours: Mon-Sat, 11:00-19:00   
Wifi: Available  
Foreign Language pamphlet/Menu: Unavailable
Language support: Japanese, English 
Cultural food accommodations : Upon Consultation 
Facilities for disabilities: Unavailable
Credit Card Facilities: Available