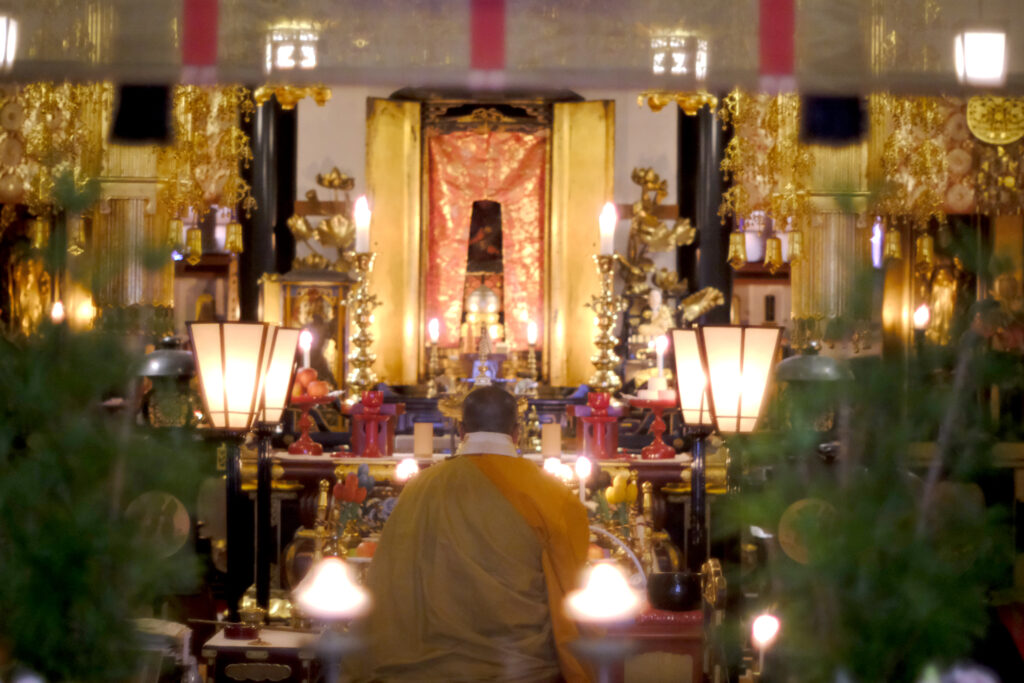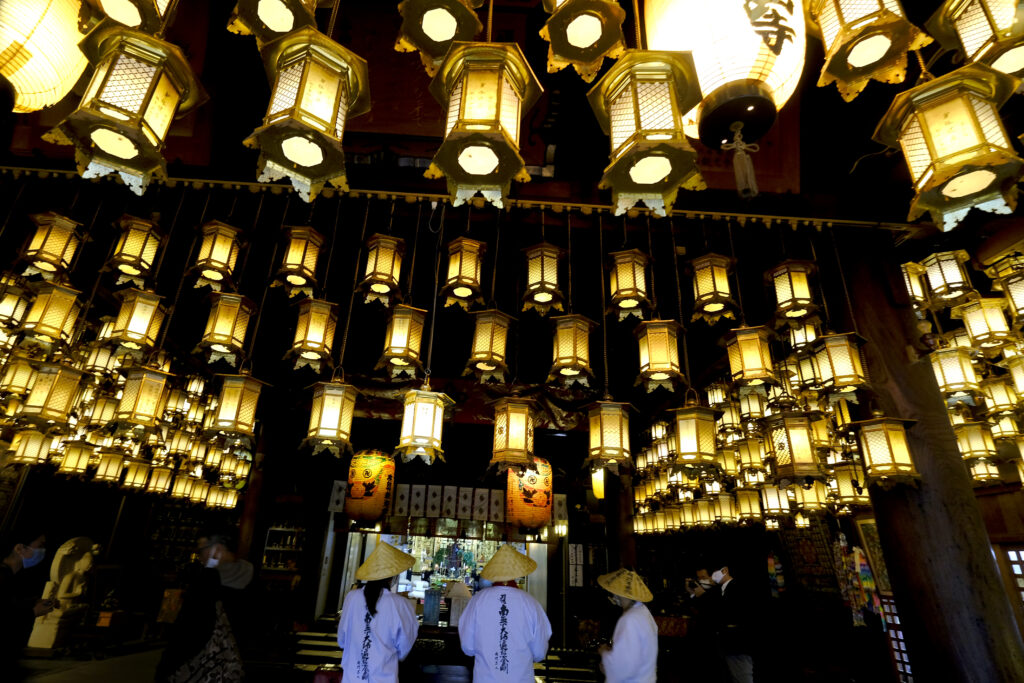 Over View
"Shikoku Henro," or the Shikoku 88 temple pilgrimage, involves visiting temples related to Kukai (also called "Kobo Daishi"). It is one of the "Japanese Heritage" sites and it is a circuit pilgrimage route totaling 1,400 kilometers. You visit Ryozen-ji, Temple No.1 out of the 88 temples and the starting point of pilgrimage. Here you will learn about "o-henro" – which is considered to be walking with Kobo Daishi. You will observe the etiquette of visiting Buddhist temples and what the Japanese think about Buddhism.
At first, you stop by Torin-in Temple, which is the Okunoin (inner sanctuary) of Ryozenji, and participate in the "Morning otsutome," a religious service held in the morning where the chief priest chants a sutra. After that, you visit Ryozen-ji and Gokuraku-ji temples. You will put on some pilgrim garments, such as a white jacket, and learn about the meaning and manners of the Shikoku pilgrimage from "Sendatsu," the certified partners or official guides of "Shikoku 88 Sites."
Highlights
Participate in the "Morning otsutome," the every-morning religious service held at Torin-in Temple.
Take a small seminar about manners, history, and the culture of the Shikoku pilgrimage by an o-henro specialist.
Put on the pilgrim's garments and experience writing your name with a writing brush on the name slip offered at the temples (you can take the brush with you as a souvenir).
Itinerary
① 6:00 AM   Meet at JR Naruto Station
    ↓                 – Take a taxi to the destination –                                                    
➁ 6:30 – 7:30 "Morning otsutome (religious service)" at Torin-in Temple
 ↓                  *Breakfast: either Onigiri (rice balls) or sandwich; need to choose in advance
③ 07:40 – 11:30  At Monzen Ichiban-gai, explanation of Shikoku 88, put on the pilgrim garments, write your name with a calligraphy brush on the name slips offered at temples. Visit Temple No.1 Ryozen-ji and Temple No.2 Gokuraku-ji * You will walk a little.
 ↓
④ 11:30 – 12:00  Monzen Ichiban-gai, return the pilgrim garments
 ↓
⑤ 12:00 Finish the tour at JR Naruto Station
* Duration: 6 hours
*Breakfast: either Onigiri (rice balls) or sandwich; need to choose in advance
★ Meeting/Dismissing Place:
JR Naruto Station
Implementation Period
All year round
Precautions
Please wear a mask to prevent the infection spread of COVID-19.
You cannot participate in the tour if you have a fever over 37.5 degrees Celsius on the day of the tour.
The o-henro white jacket is available

up to

the 3L Japanese size.
Price
Per Pax: For group of 7 pax 18,000 JPY / 6 pax 20,000 JPY / 5 pax 23,500 JPY / 4 pax 28,000 JPY / 3 pax 36,000 JPY / 2 pax 51,500 JPY / 1 pax 99,000 JPY
* Included: Breakfast fee, Transportation cost in the schedule, Costume rental fee, Interpretation fee, and "Sendatsu (official guides of Shikoku 88 Sites)" fee, TaxPrecautions
Weather Conditions
The tour depends on weather conditions
You will be notified on the evening before the day of the tour
Note
* Cancellation Policy : 30 days prior: 10%   / 15 days prior: 15% / 7 days prior: 50% / 48 hours prior: 100%  
* Language : English, Japanese
* Minimum Number of Participants : 1 pax
* Maximum Number of Participants : 7 pax
* Requirements: Age 6 years old or older ( need to be able to walk 1.5 km )
* Advance booking on request basis (30 days in advance)
Facility Information
Facility Name: Monzen Ichibangai
Website: https://monzen-ichibangai.com/
Address: Nishiyamada, Bando, Oasa-cho, Naruto, Tokushima (infront of Ryosenji Temple Gate)
Business hours: 08:00 – 17:00
Wi-Fi: Not Available
Food Restriction: Available (Vegetarian)
Credit Card Payment: Available ( VISA、AMEX、MASTER、JCB )