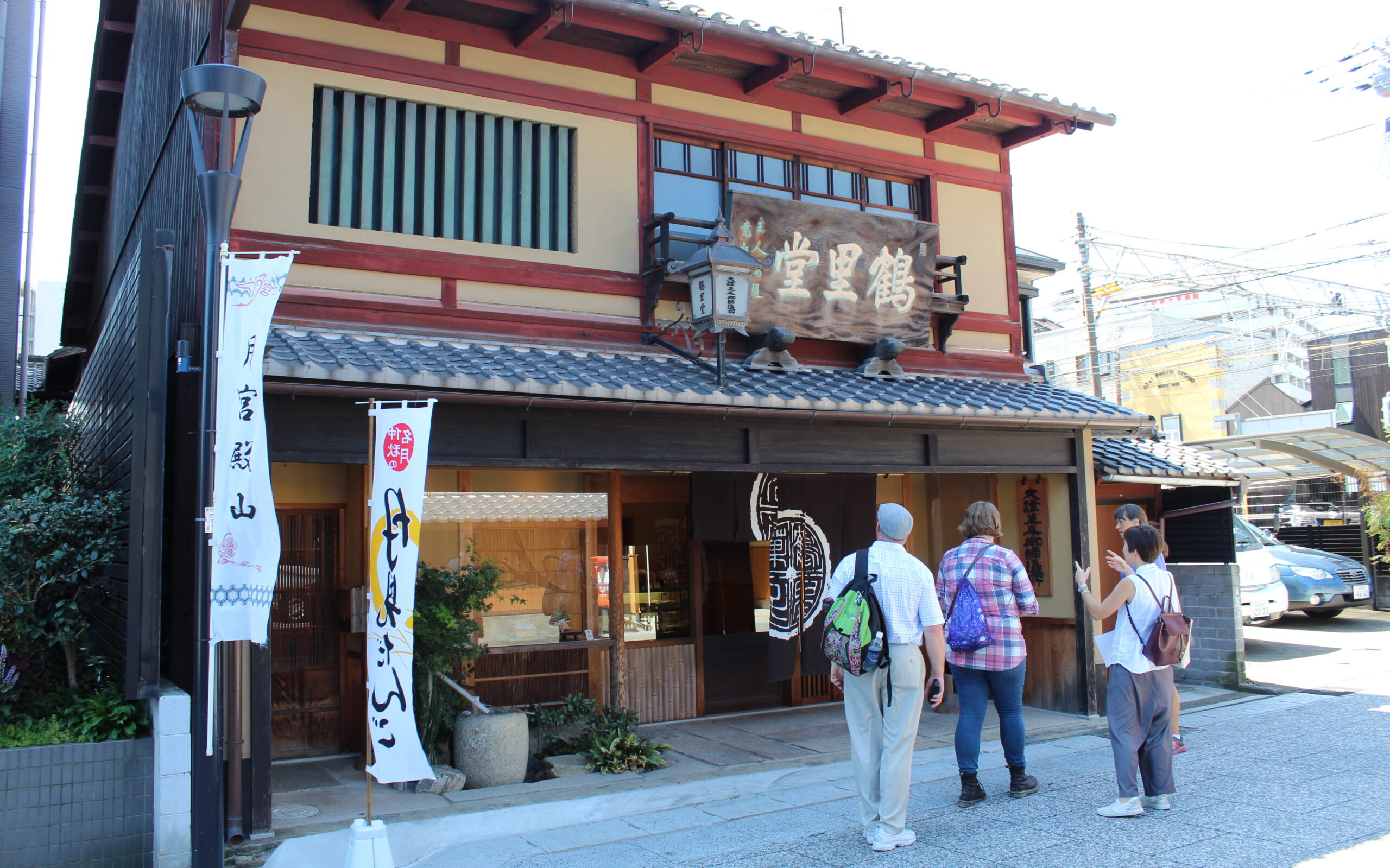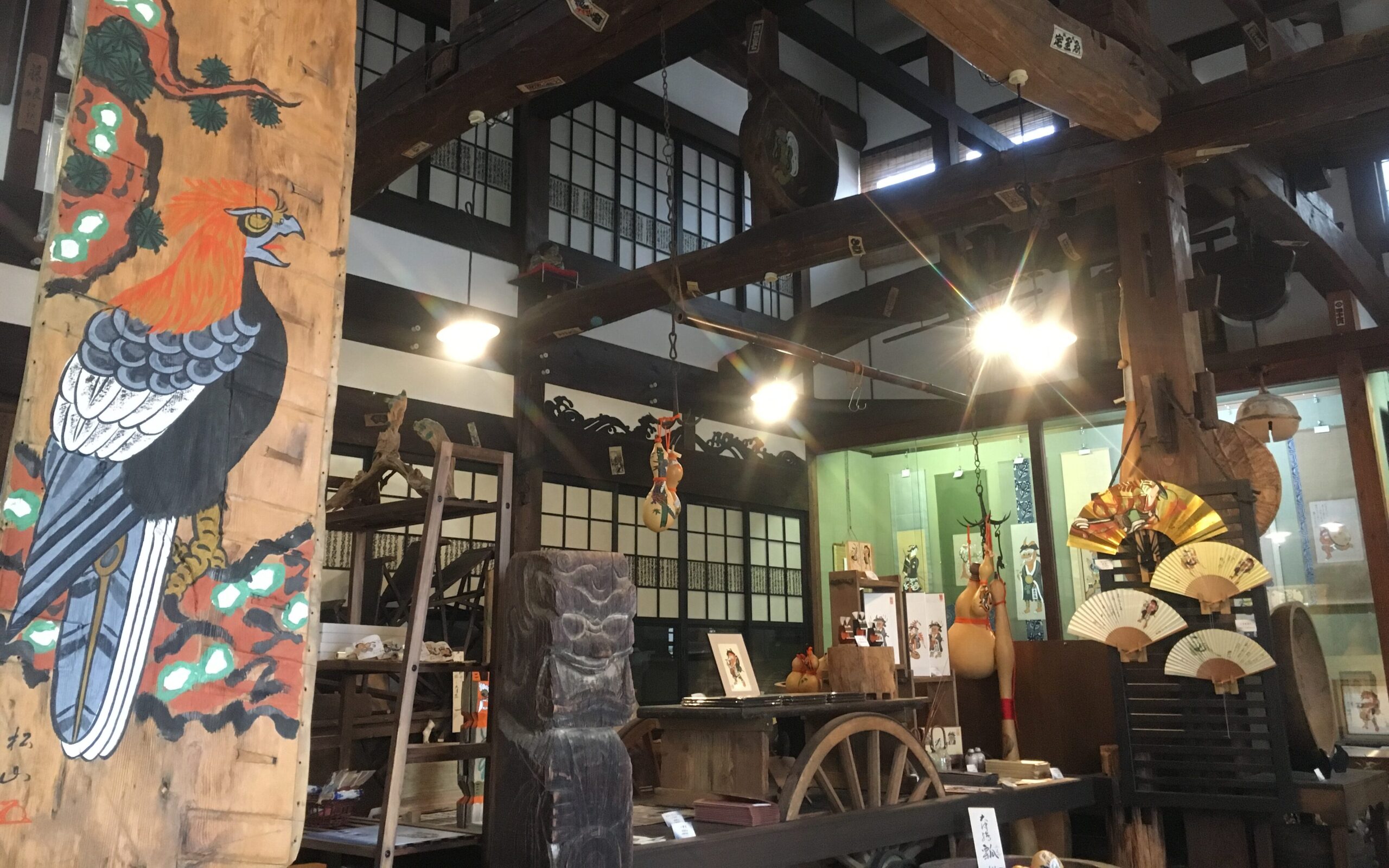 Over View
A town walking tour around the former Otsu "Otsu Hyaku-cho", which prospered as a port town, a post town, and a gate town of Mii-dera Temple during the Edo Period.
Highlights
・Visit the Otsu Machiya merchant house
・Walk the old Tokaido road and visit a long-established tea store, a Japanese confectionery store and the site of "Otsu Incident".
・Visit the Otsu Festival Hikiyama Exhibition Hall, a pickle shop, a fish shop, and interact with locals in the shopping district.
・Visit the store of Takahashi Shozan the 5th , the only remaining store in Otsu that has inherited, produced and sold traditional folk paintings "Otsu-e".
・English or Japanese Tour guides available
Reccomended points
The biggest attraction is being able to interact with the locals of Otsu! Travel back in time to Otsu Hyaku-cho from the Edo to Meiji period and experience the history, culture and food culture of the town!
Itinerary
①9:30AM Meet at JR Otsu Sta. north ticket gate, greet and learn the history of Otsu Hyaku-cho    
↓
➁9:40-10:00 Visit the Ogawa Family Residence (Otsu Machiya in the Edo period)
↓
③10:00-10:20 Tasting and talking about tea at Nakagawa Seiseido Tea Shop
↓
④10:25-10:35 Visit Mochihyo and get your favorite Japanese sweet
↓
⑤10:40-10:50 Visit the Otsu Incident site
↓
⑥11:00-11:10 Fuda-no-Tsuji (Otsu-juku central)
↓
⑦11:15-11:35 Otsu Festival Hikiyama Exhibition hall
↓
⑧11:40-11:55 Talk and shop at Yaoyo (Pickle shop)
↓
⑨11:55-12:05 Talk and shop at Tanimume (fish shop)
↓
⑩12:10-12:30 Talk and shop at the Otsu-e Painting shop
* Duration: 3hours

★Meeting Place:
JR Otsu Sta. north ticket gate
Meeting time: 10 minutes prior to tour start (09:20)
★Dismissing Place:
The Otsu-e Painting Shop
Conclusion time: 12:30
*After, we will recommend an afternoon plan (lunch place and nearby sightseeing spots) and how to get to the station.
Implementation Period
Year-round Tues – Fri・Implemented at customer's request
Min No. of participants
1 Person(s)
Max No. of Participants
Up to 8 Person(s)  
Group Tours: Not Possible
Participant Conditions
Participation age limit: None in particular 
Price
Per Pax: Adult 10,000 JPY, Child (Up to 12 years old accompanied by a guardian) 500 JPY
(group charter)
* Included: experience fee, guide fee, souvenir of Japanese sweets, etc.
* Excluded: insurance, personal expenses, etc.
Language Support
Japanese, English
Interpreter guide accompaniment: Not Necessary
Language Supplementation tool: None  
Cancellation Policy
7-2 days before the tour start date: 30%
The day before the tour start date: 40%
On the day of the tour start date: 50%
On the day but after the tour start time:100%                 
Things to Note
・Masks are required to prevent infectious diseases (when visiting the Ogawa family or entering a store).
・Those with a body temperature of 37.5 degrees or higher are not allowed to participate.
Facility Information
Facility Name: The Otsu-e Painting Shop (Takahashi Shozan)
website:http://www.otsue.jp/
Address: 3-38 Miidera, Otsu City, Shiga Pref.
Telephone: +81-77-524-5656                
Business hours: 10:00-17:00           
Closed: 1st and 3rd Sunday of every month
Wi-Fi: Unavailable
Foreign Language pamphlet/Menu : Available(English)
Language support: Japanese
Facilities for disabilities: Unavailable
Credit card facilities: Available