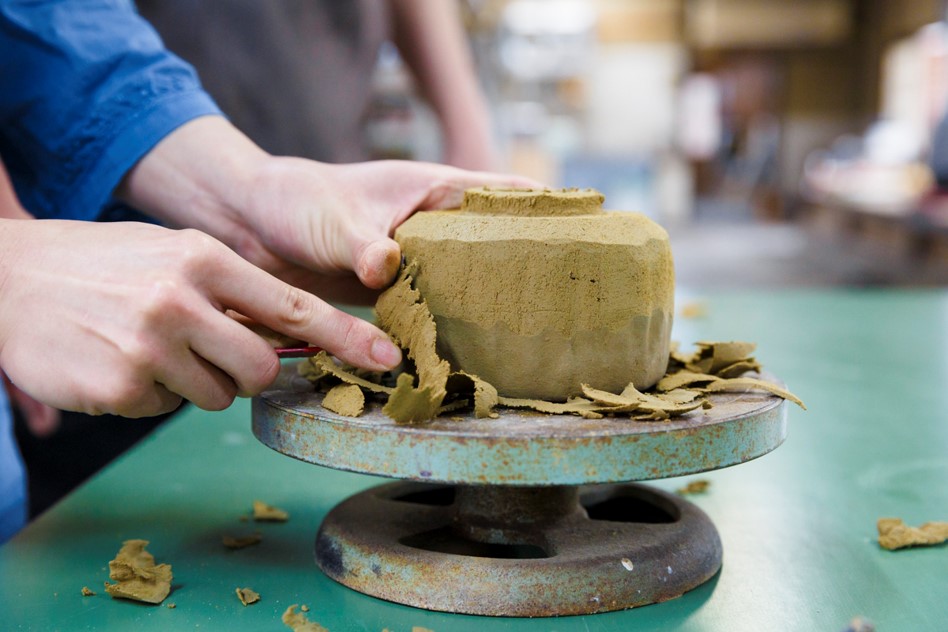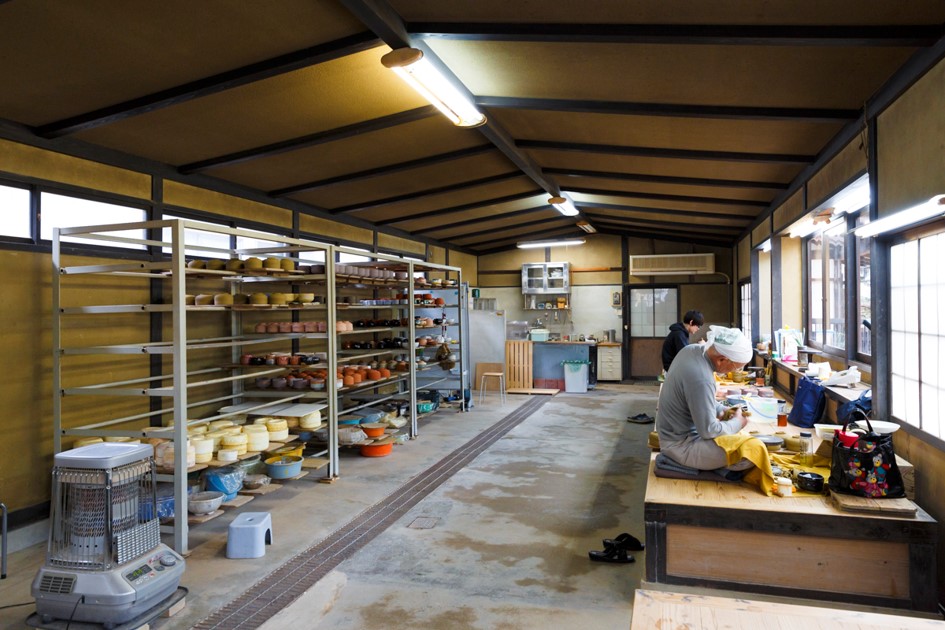 Over View
You can try to make a Raku tea bowl using the same method as Raku ware artisans. First you will use hand-kneading technique, then let the clay to rest for about an hour, and then you can finish your bowl by using a special kanna knife to trim it into the desired shape and create your own masterpiece.
It is more then just a pottery-making experience, you will learn about Japanese tea culture. Raku tea bowls are soft glazed ceramics that are formed by a method called "tezukune" (hand kneading) without using a potter's wheel and fired at 750°C – 1,100°C. There key features are the slight distortion and thick shape due to hand-kneading, reflecting the tastes of tea masters such as Senno Rikyu.
Highlights
Recommended for couples, families, students, girl groups and for those who wants to connect with a local people
Itinerary
① 13:00    Meet up
 ↓
➁ 13:00 – 14:30 Start kneading and creating the shape of your bowl
 ↓
③ 15:00    Break time with a small tea ceremony
 ↓
④ 15:00    Finishing your work
 ↓
⑤ 15:00    Dismiss
* Duration: 3.5 hours
*After drying, craftsmen will apply a glaze and send your tea bowl to you.
★ Meeting/Dismissing Place:
Shorakugama
Address: 2-4 Dougatani Kamihara, Higashibetsuin-cho, Kameoka, Kyoto
Implementation Period
Upon customer request
Precautions
Tour will be held rain or shine
Please wear comfortable shoes and clothes (hiking shoes recommended).
Things to bring: Drinks
Price
Per pax : Adult 43,000 JPY
* Included: Tax, Experience Fee, Production Fee, Shipping Fee
* Excluded: Interpreter
Weather Conditions
Please note that the tour may be cancelled due to the bad weather and the decision will be made by noon two days prior to the tour.
Note
* Cancellation Policy : 7-2 days prior: 30% / Before the start time: 50% / After the tour start time 100%
* Language : Japanese (Interpreter is needed)
* Minimum Number of Participants : 2 pax
* Maximum Number of Participants : 20 pax
* Requirements: Age 13 years old or older
* Advance booking on request basis (3 business days in advance)
Facility Information
Facility Name: Shorakugama
Website: https://shorakugama.com/en/
Address: 2-4 Dougatani Kamihara, Higashibetsuin-cho, Kameoka, Kyoto
Business hours: 09:00 – 17:00
Wi-Fi: Not Available
Credit Card Payment: Available (VISA、Master、AMEX、Diners、JCB)