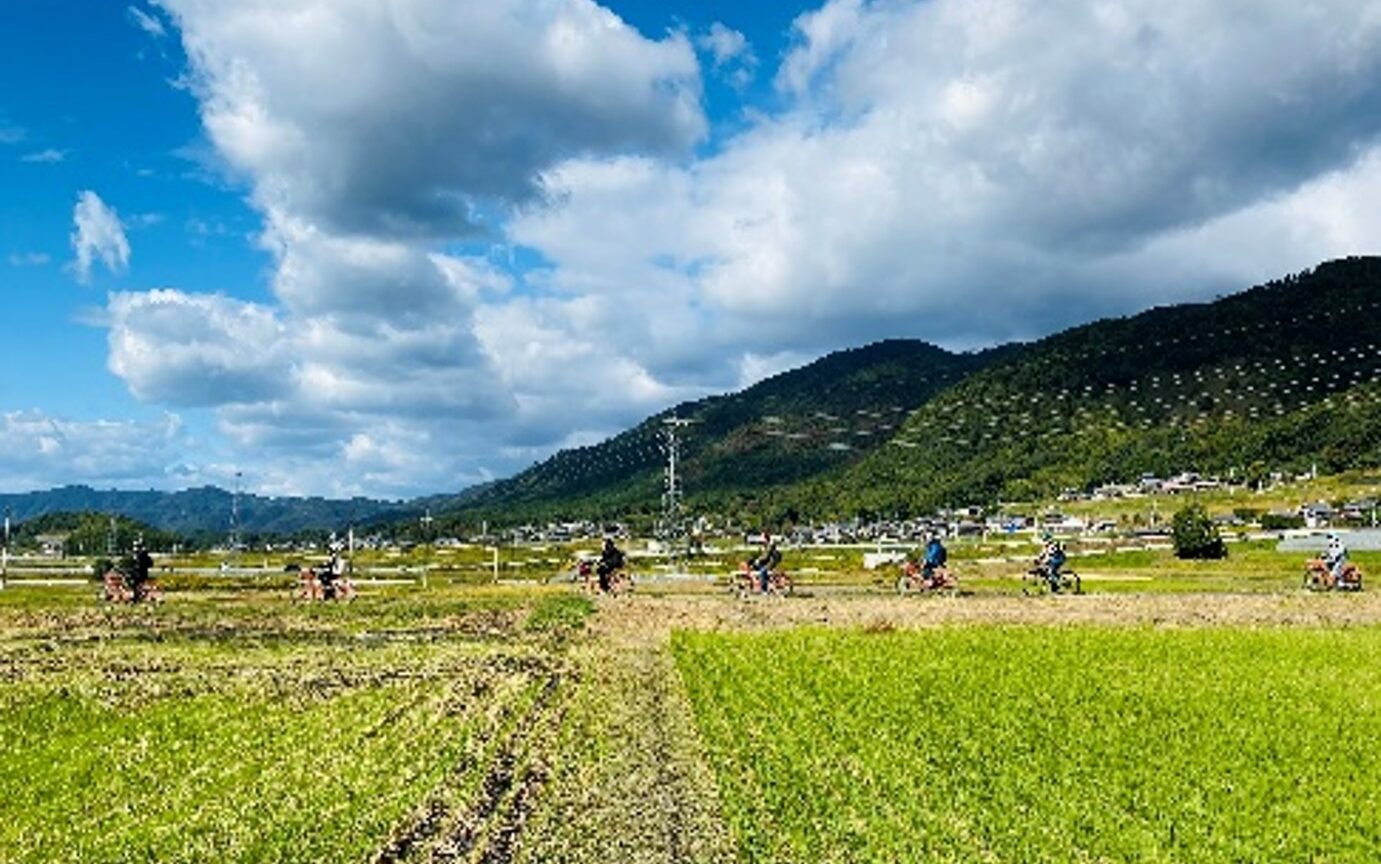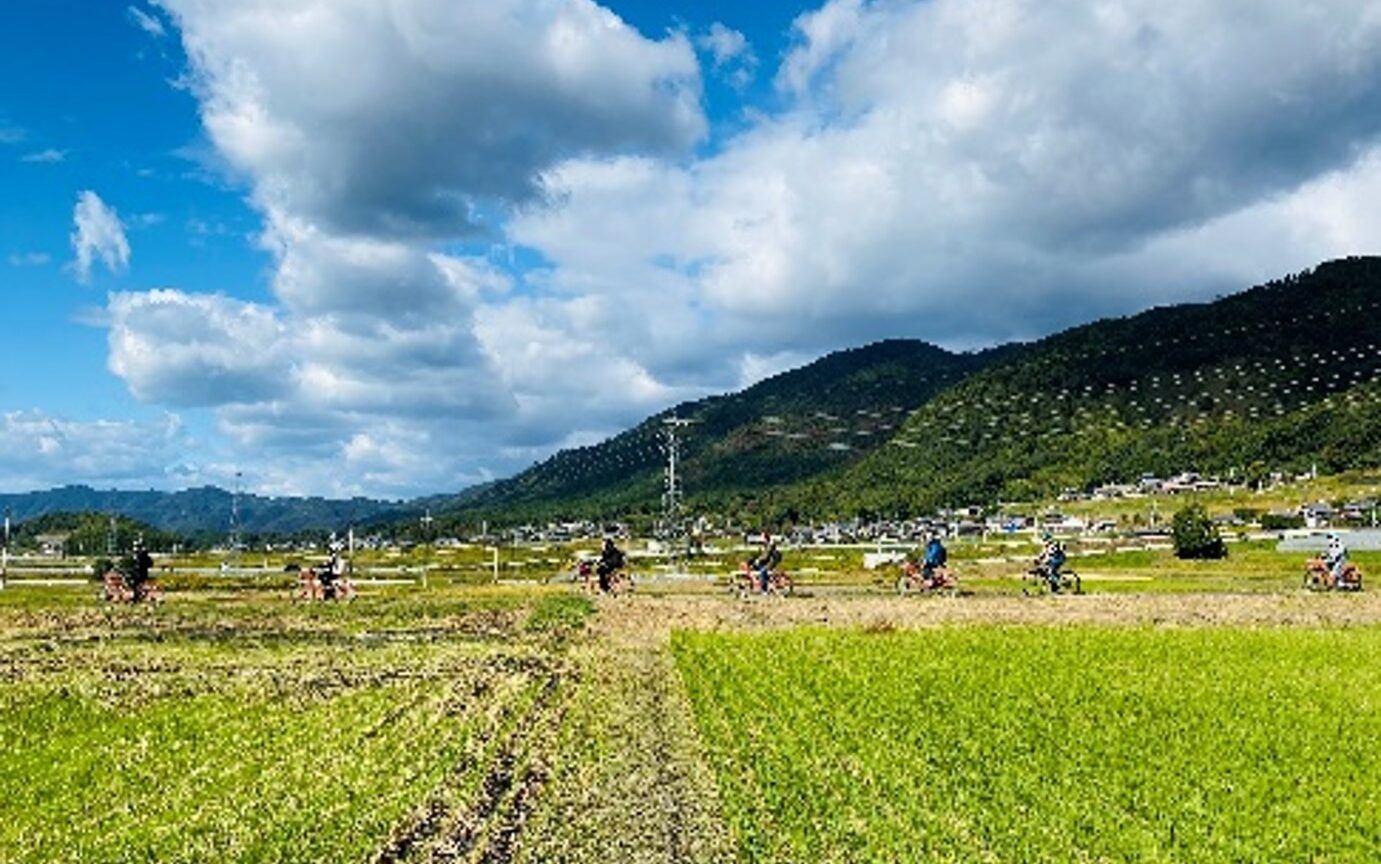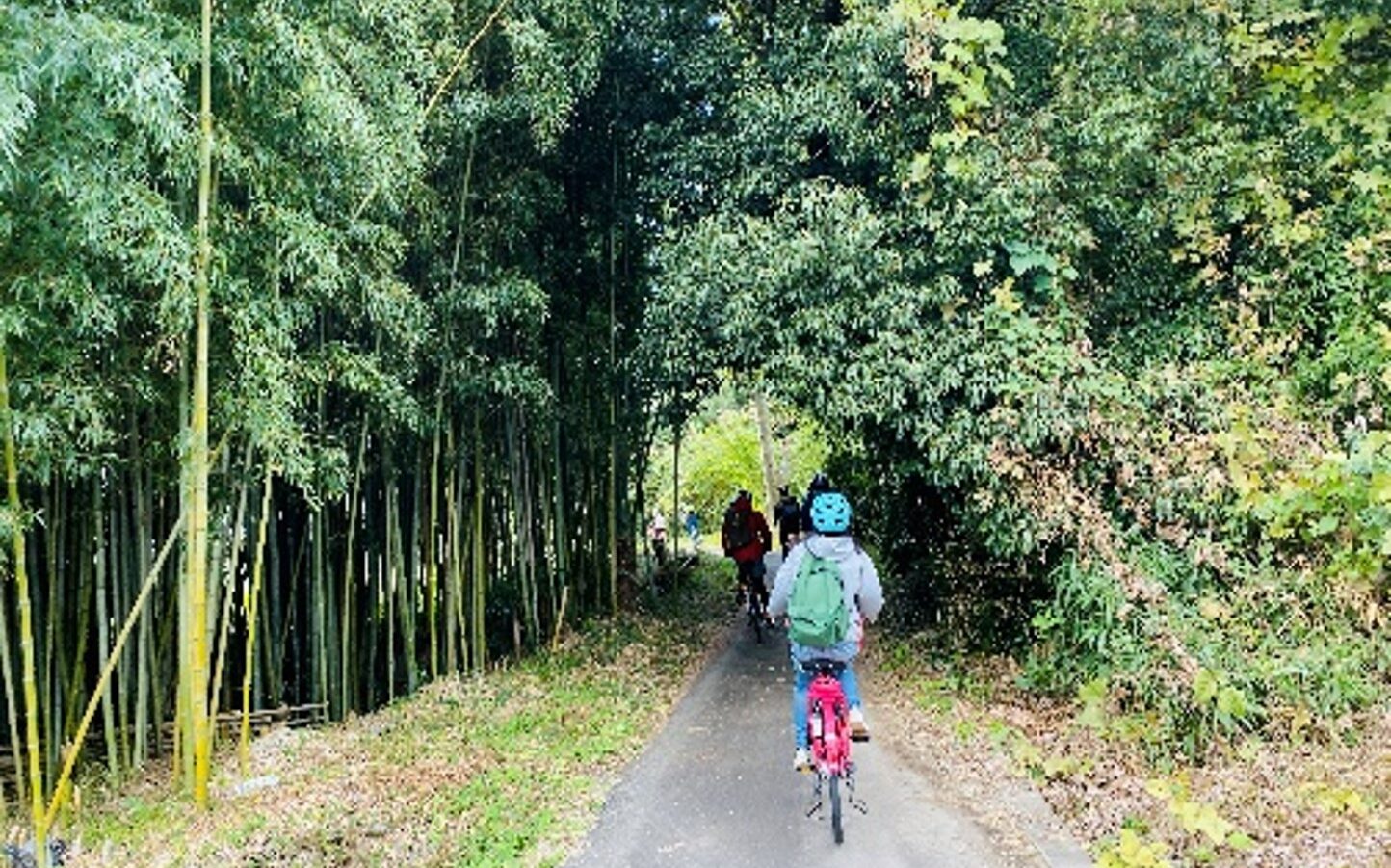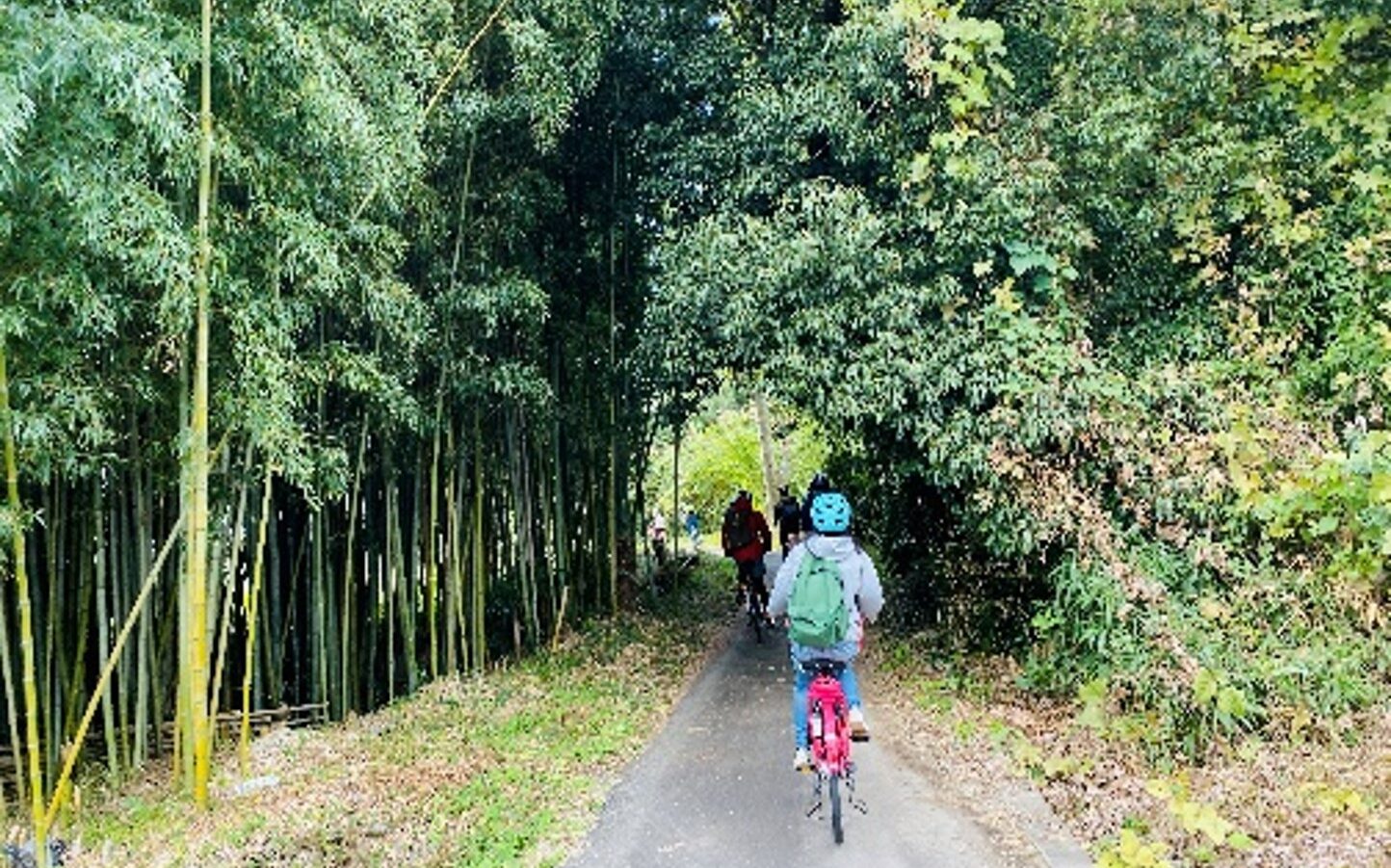 Over View
This is a fully guided cycling tour in English with start and finish at Kameoka Station.
We use Kameoka Station as a meeting and dismissing point since it is easy reachable from both Kyoto and Arashiyama stations.
The tour takes about 2 hours 30 minutes and is only 12km long, so it is easy and good for beginners.
Highlights
Tour route goes along a very picturesque area near mountain foothills, so you can enjoy its beauty and becoming a part of this peaceful landscape. Come to this place that has "nothing special" to discover that there is more than enough: clean water, tasty rice, beautiful land, great aroma, nice people, wonderful air.
Itinerary
Meeting with guide at JR Kameoka Station North Exit  
Bicycle rental and brief explanation of the tour
Beginning of the tour
Riding through the countryside and around Kameoka basin
If you have time, visiting some of the sights of the surrounding area
End of the tour at JR Kameoka Station    
★ Meeting/Dismissing Place:
JR Kameoka Station North Exit
Implementation Period
From September to May
Upon customer request 
Price
Per pax: Adult 20,000 JPY
* Included: Tax, Rental Fee (bicycle, helmet, gloves), Guide Fee, Insurance Fee
Weather Conditions
The tour depends on weather conditions.
You will be notified on the evening before the day of the tour.
Precautions
In case of rainy weather, the cycling tour will be replaced by walking tour
Note
* Cancellation Policy : 7–2 days Prior: 30% / The day before the tour: 40% / Before the start time of the tour: 50% / After the start time of the tour: 100 %
* Language : English, Japanese
* Since there are individual difference in physical and mental strength, for children and elderly please contact us in advance.
* Minimum Number of Participants : 2 pax
* Maximum Number of Participants : 5 pax
* Requirements: Age= 13 years old or older, Height= 145cm or taller