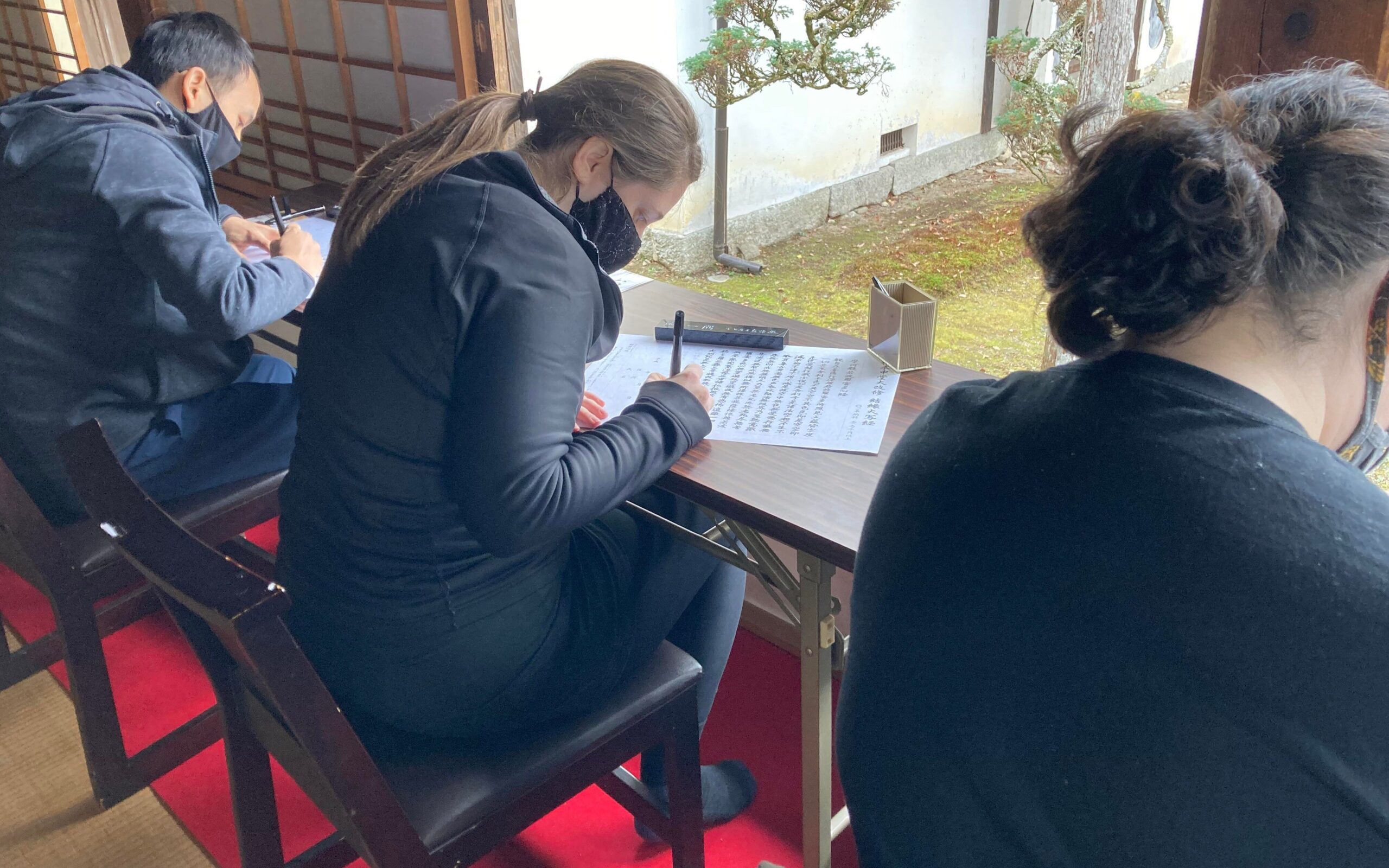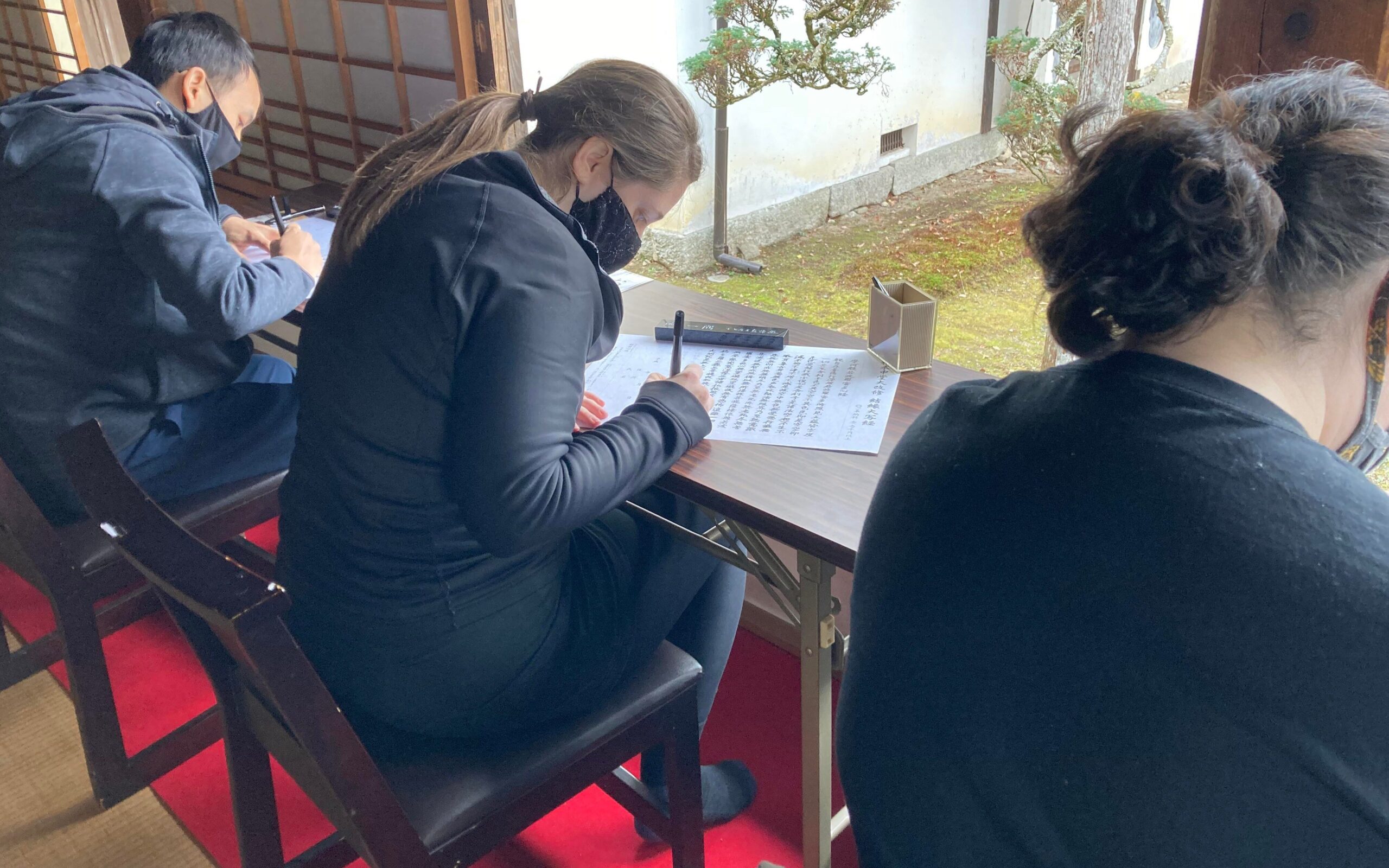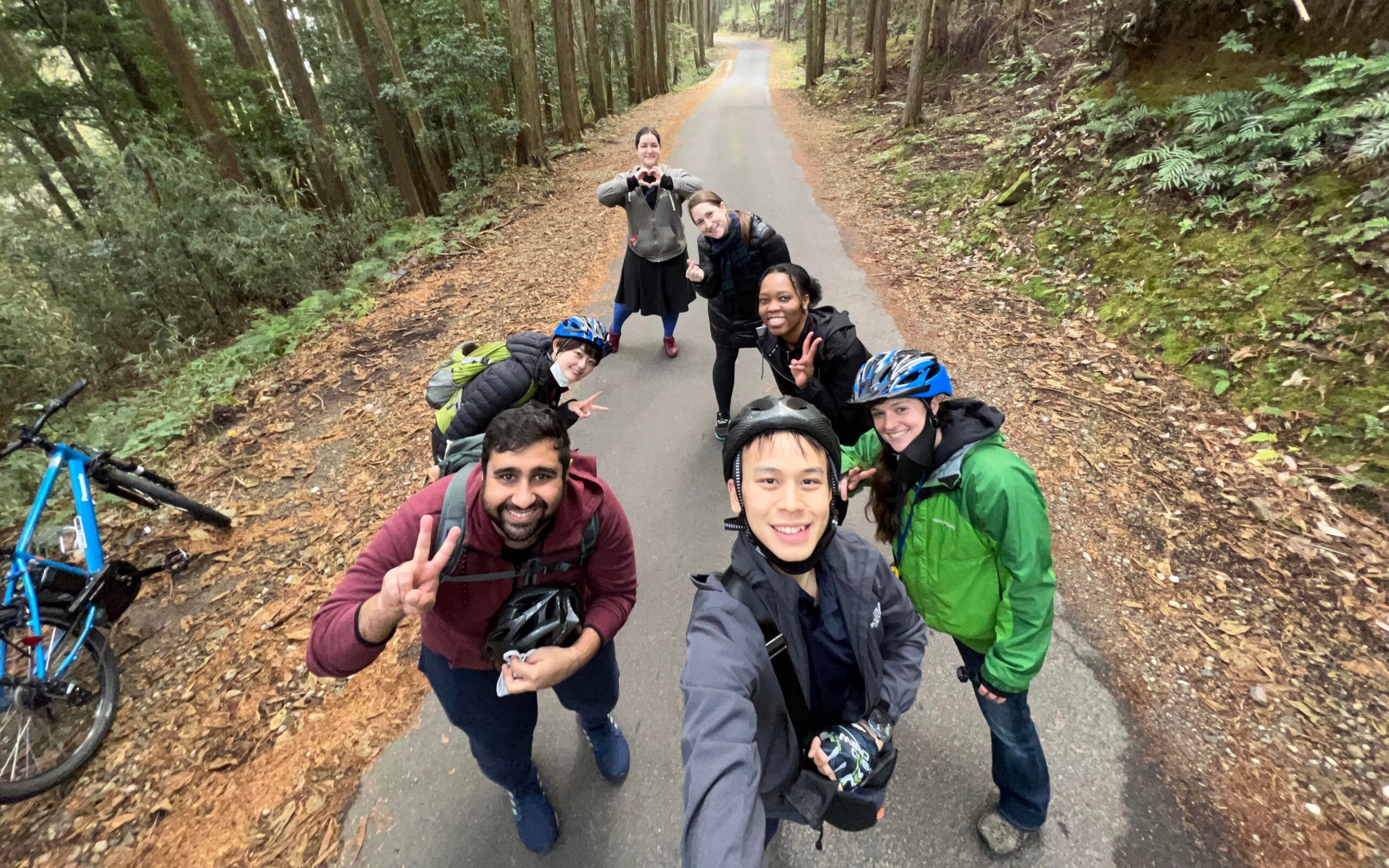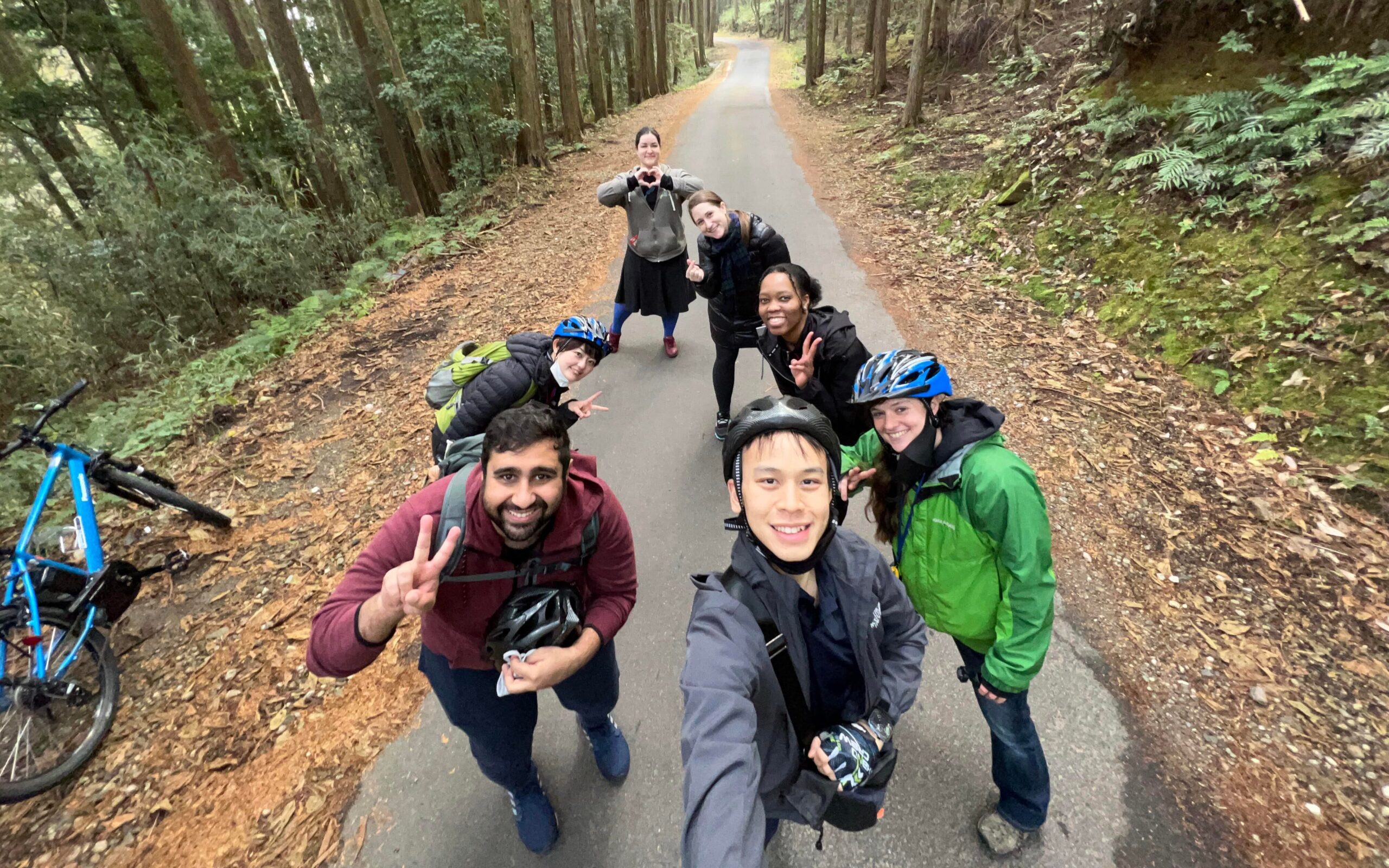 Over View
Required time – approx. 6 hours (Travel time – approx. 3) Distance traveled – approx. 18 km
Intermediate course.
This tour introduces the historical town of Sakamoto, where satobo (retirement homes of Mt. Hiei monks) and traditional Ano-style stone walls remain to this day. Choose from two course plans that allow you to enjoy Sakamoto in different ways!
Highlights
・Guided cycling tour ※English speaking guides available
・Your choice of experience: Zen meditation experience at Saikyo-ji Temple or sutra copying experience at Shigain Monzeki Temple
・Your choice of restaurant (We recommend popular local soba shops or traditional restaurants with a garden view.)
Reccomended points
Backroad trails open to reveal beautiful terraced rice field landscape.
Highly recommended by our staff! Enjoy an exhilarating bike ride through the forest roads.
Itinerary
①10:00AM Check-in at O'PAL
Safety briefing                                          
↓
➁10:30  Departure
Ride through Chino area toward Sakamoto・Anrakuritsu-in Temple etc…
Staff favorite! Cycle through a tree-lined forest road
↓
③12:30-15:30 ★Choose ① Zen meditation at Saikyo-ji ②Sutra copying at Shigain Monzeki Temple
★Your choice of lunch
Stroll through the temple town of Sakamoto exploring "satobo" and Ano-style stone
masonry
↓
④ Return to O'PAL    
* Duration: approx. 6 hours  

★ Meeting/Dismissing Place:
O'PAL
Address: 5-265-1 Ogoto, Otsu City, Shiga
(By train: 20 min. from JR Kyoto Station to JR Ogoto Onsen Station 12 min. walk from station to O'PAL.)
*Only local trains stop at Ogoto Onsen Station. Please do not board a Rapid Express.
Meeting time: 10:00AM
Implementation Period
Year-round (Closed Thursdays・New Years holiday)  
Min No. of participants
1 Person(s)
Max No. of Participants
Up to 5 Person(s)
Group tours: Negotiable
Participant Conditions
Height of 154 cm and above
Price
2 people: ¥46,200 (¥23,100/person)
3 people: ¥51,700 (¥17,300/person) 
4 people: ¥58,300 (¥14,600/person) 
5 people: ¥64,900 (¥13,000/person)
Cost per person varies by total number of group participants. Tax included.
* Included: bicycle rental, tour guide, helmet, bike lock, accident insurance, entrance fees, experience fees 


Language Support
Japanese, English
Interpreter guide accompaniment: Not Necessary
Language Supplementation tool: No
Cancellation Policy
2 days prior to tour: 40%
1 day prior to tour: 50%
Same day cancellation or No-show: 100%           
Weather Conditions
Tour may be cancelled or changed due to weather
Decision Period : Day prior to tour at noon
Things to Note
・In the case of dangerous weather conditions such as lightning, strong winds, or severe weather warnings, we may decide to cancel the tour by 12 p.m. the day prior to the tour and inform you of the cancellation. Cancellation may also occur on the day of the tour in the case of sudden bad weather.
・Depending on the weather conditions and time of year, the course and experience content may change.
・Tour distance and tour length are approximate. Your safety is always our priority.
・Thank you for your cooperation in preventing the spread of covid-19.
Facility Information
Facility Name:O'PAL Optex Co., Ltd.   
URL: https://www.o-pal.com/
English URL: https://www.o-pal.com/en/activity/
Address: 5-265-1 Ogoto, Otsu City, Shiga Prefecture
Telephone number: +81 77-579-7111                
Business Hours: 9:00-17:30            
Closed: Wednesday
Wi-Fi: Yes
Foreign language pamphlet・menu: Yes(English)
Language Support: Japanese, English
Dietary Requests Accepted: Yes
Handicap Accessible: No
Credit cards: Yes
Free parking 
Gender-separated locker rooms  
Gender-separated showers
Number of bicycles approx. 40 (From S-XL size)