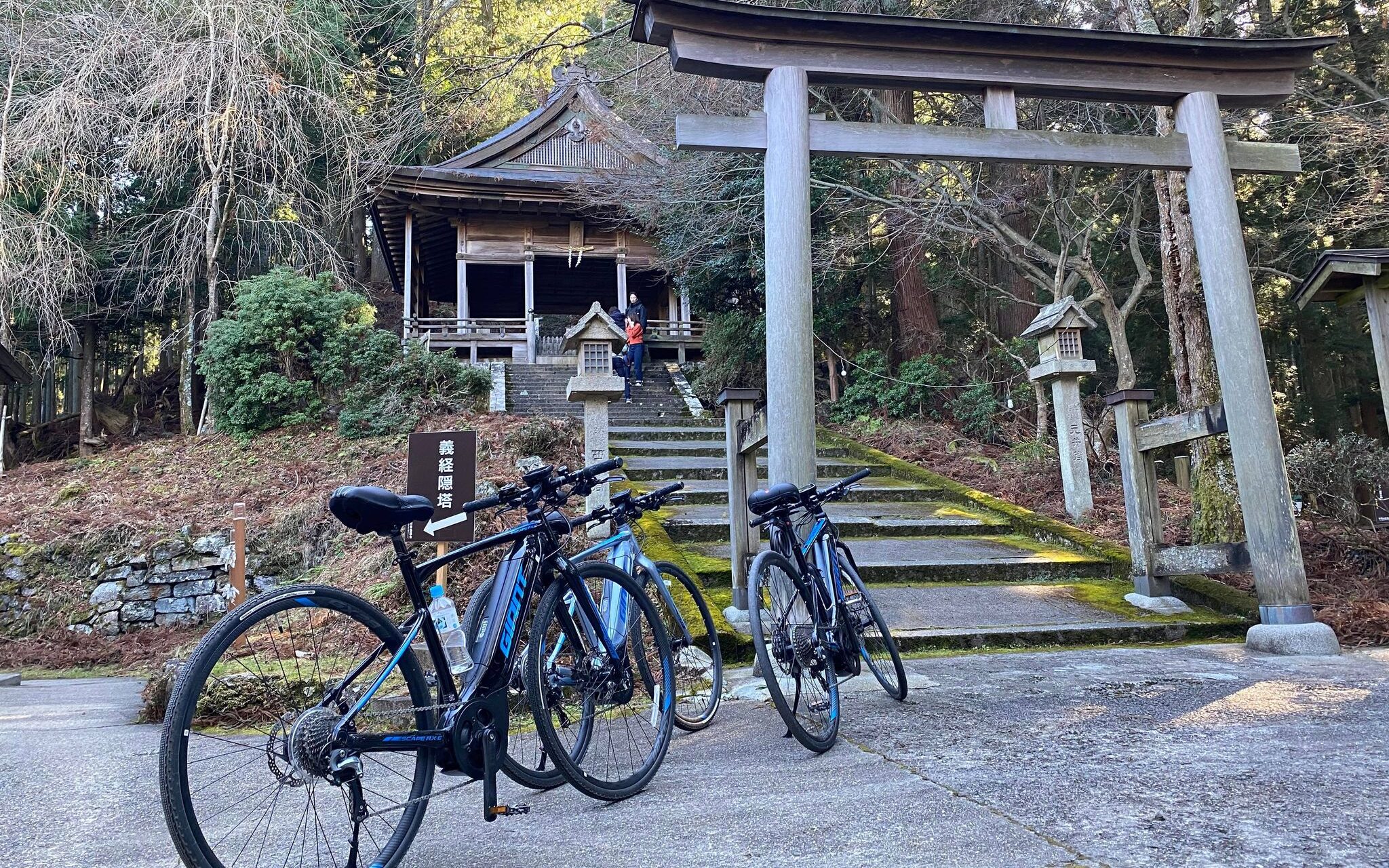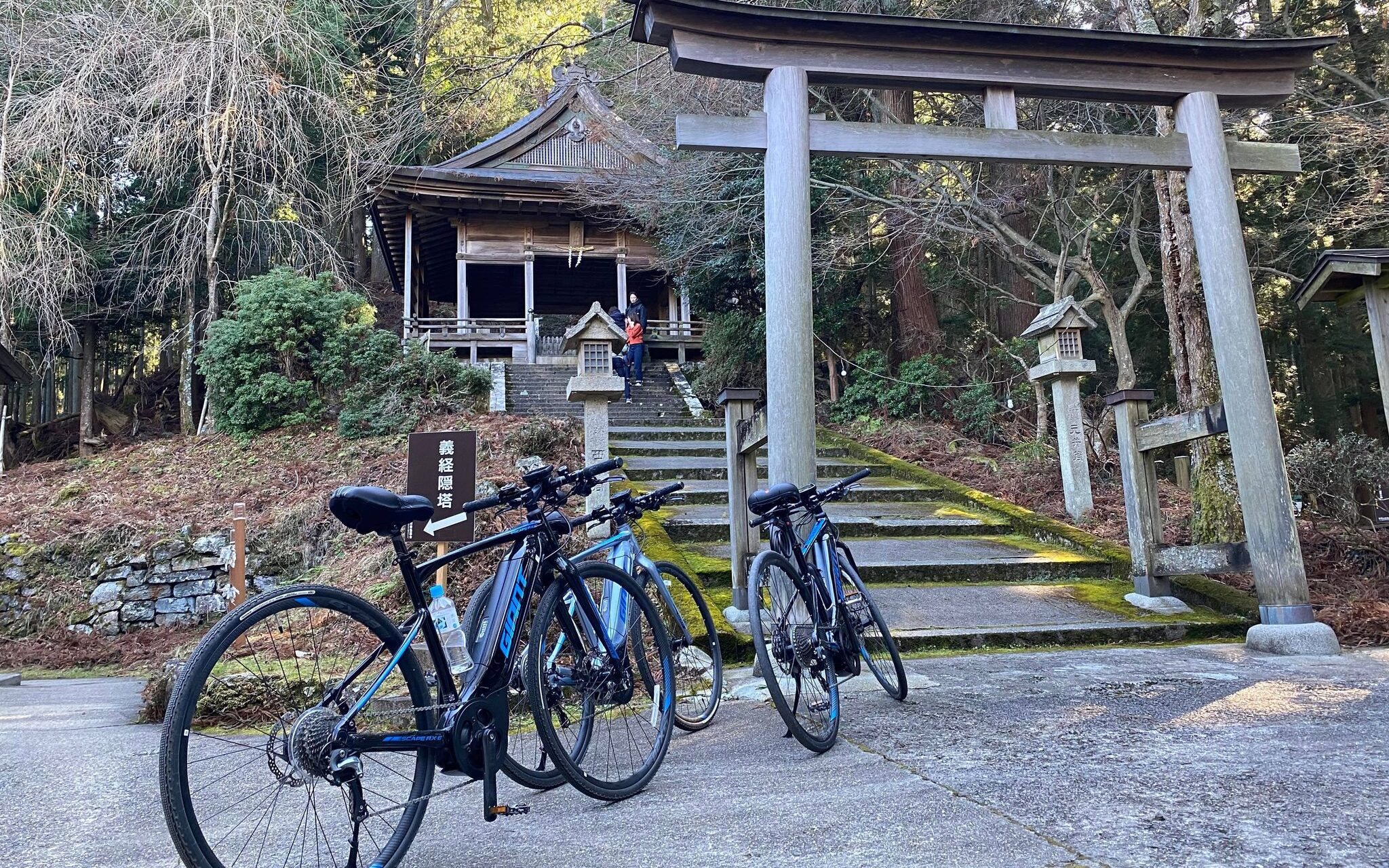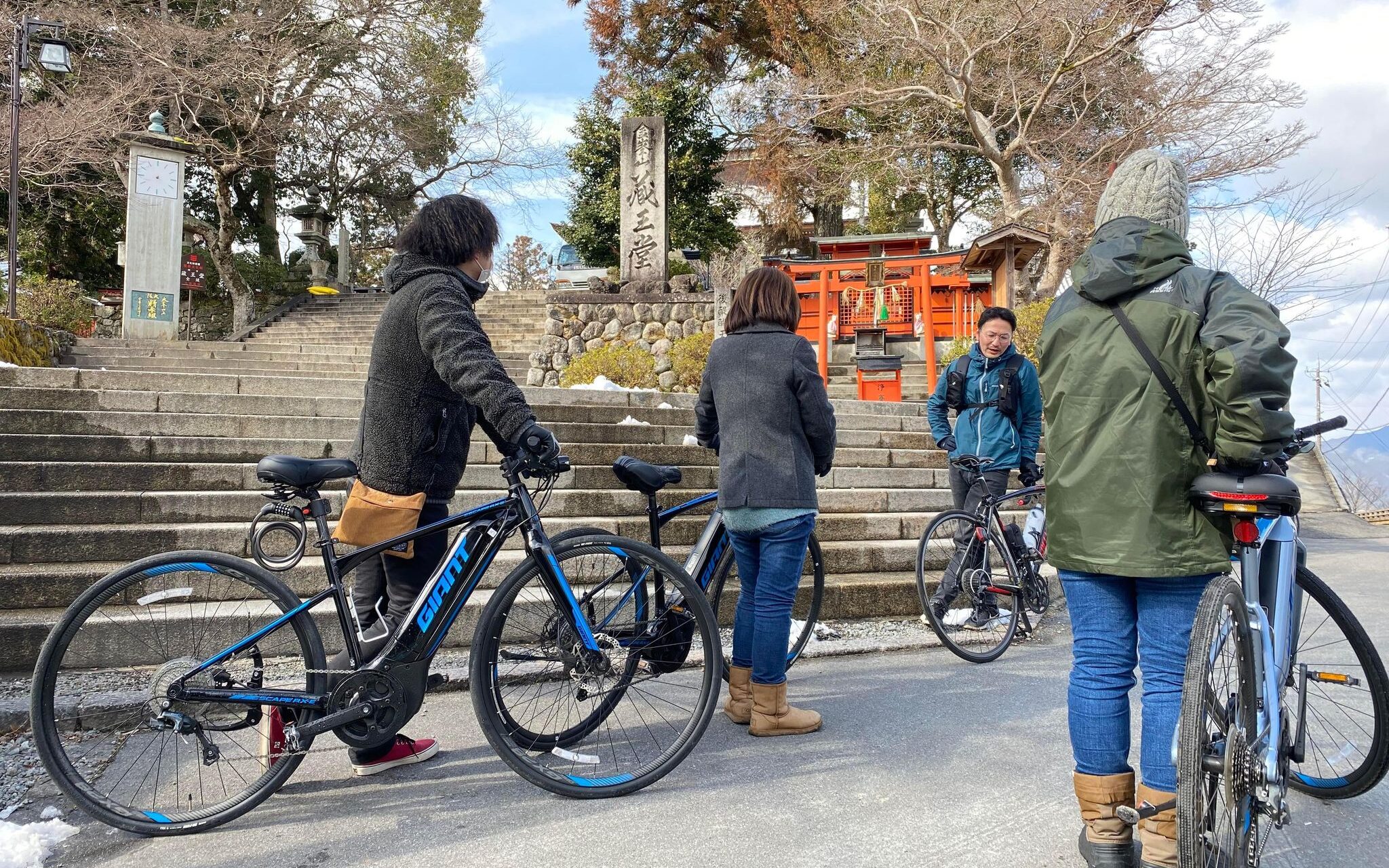 Over View
Departing from Yamato-Kamiichi Station, you can enjoy the scenery of spring, summer, autumn and winter, centering on Mt, Yoshino, which is known as the best cherry blossom viewing spot in Japan. Mt. Yoshino is considered the birthplace of Japan's unique religious culture Shugendo and there are many famous and historic sites scattered throughout the area, centering on Kinpusen-ji Zao-do, the main training hall for Shugendo. This is an E-bike cycling tour where you can experience the history, culture, and the world of Shugendo on Mt. Yoshino. You can enjoy the history, culture, and nature of Mt. Yoshino by traveling to recommended spots with a local café owner.
Highlights
・An E-bike tour of the townscapes and landscapes where the long history centering on Kinpusen-ji Temple, which is the main training location of Shugendo, and the nature and peoples' activities are still strongly preserved.
・On this tour you can experience the livelihood of the people who have been carefully protecting the sacred "Cherry blossom" trees, which have been planted as an act of offering sacred trees for Shugendo, for over 1,000 years.
Reccomended points
You can feel the life and culture, which has been woven for over 1,000 years, by visiting the streets and scenery of Mt. Yoshino.
Itinerary
①1:00PM Meet at Yamato-Kamiichi Station ticket gate, join the guide
↓
➁1:00 – 1:15 Explanation of how to use the E-bike and tour outline
↓
③1:15 – 5:00 Yamato-Kamiichi Sta. ⇒ Kinpusen-ji Zao-do ⇒ Town cycling ⇒ Yoshimizu Shrine
⇒ Hanayagura Observatory (teatime) ⇒ TSUJIMURA&cafe kiton  
*You can consult with the guide freely about places you want to go and the course route etc.    
↓
④5:30 Conclude at Yamato-Kamiichi Station             
* Duration: 4hours 30minutes
★ Meeting/Dismissing Place:
Yamato-Kamiichi Sta. Ticket Gate
Address: 2044 Kamiichi, Yoshino-cho, Yoshino-gun, Nara Pref.
Meeting time: 10 minutes prior to tour start
Implementation Period
Year-round (Implemented at customer's request)
Min No. of participants
2 Person(s)
Max No. of Participants
Up to 5 Person(s)
Group Tours: Not possible
Participant Conditions
・Participation age restriction: 13 years and older
・Height 144cm and taller
Price
Per Pax: 9,000 JPY
* Included: E-bike rental fee, guide fee, insurance fee, drink fee(1 drink p.p.) etc.
* Excluded:entrance fee, meals, drinks(other), personal expenses, etc.
Language Support
Japanese, English
Interpreter guide accompaniment: Not Necessary
Language Supplementation tool: None  
Cancellation Policy
10-8 days before the trip start date: 20%
7-2 days before the trip start date: 30%
The day before the trip start date: 40%              
On the day before the trip start time: 50%
On the day after the trip start time: 100% 
Weather Conditions
Departure decision due to weather→Yes
If yes, Departure with an alternative plan to be decided the evening of the previous day
Things to Note
・Please wear shoes and clothes that are easy to walk in.
・This tour assumes that you can ride a bicycle. If you have not ridden a bicycle for a long time, please make sure that you can ride a bicycle before participating. In addition, although we will move by bicycle with electric assist, there are slopes, so please refrain from joining if you are not confident in your physical strength.
・What to bring; drinks, towel, gloves, rainwear tops and bottoms, rucksack(recommended to have both hands free for biking)
・If you have a fever (37.5 degrees or higher) on the day, you cannot participate.
・No food is served during the tour, so please have lunch before joining.
Facility Information
Facility Name: Yoshino Tourist Bureau
Website:https://yoshino-kankou.jp/
Address: 7-1 Kamiichi, Yoshino-cho, Yoshino-gun, Nara Pref.
Telephone: 0746-34-2522                
Business hours: 09:00-17:00        
Regular Holidays: Sat, Sun and National Holidays
* E-bike tours are scheduled every Mon, Thurs and Fri
Wi-Fi: Available
Language support: Japanese, English
Cultural food accommodations: Not Possible
Facilities for disabilities: Unavailable
Credit card facilities: Available(Web reservation only)