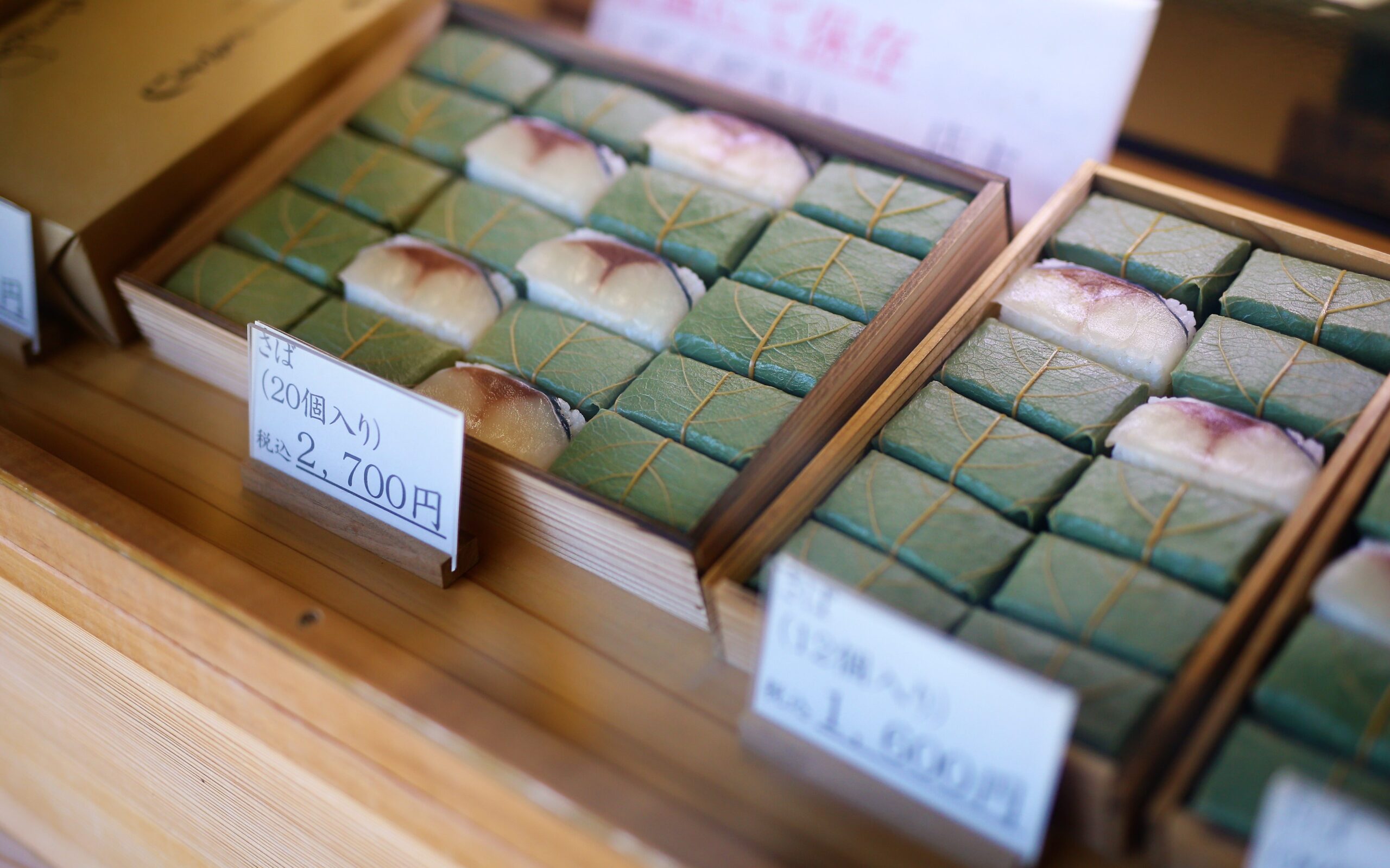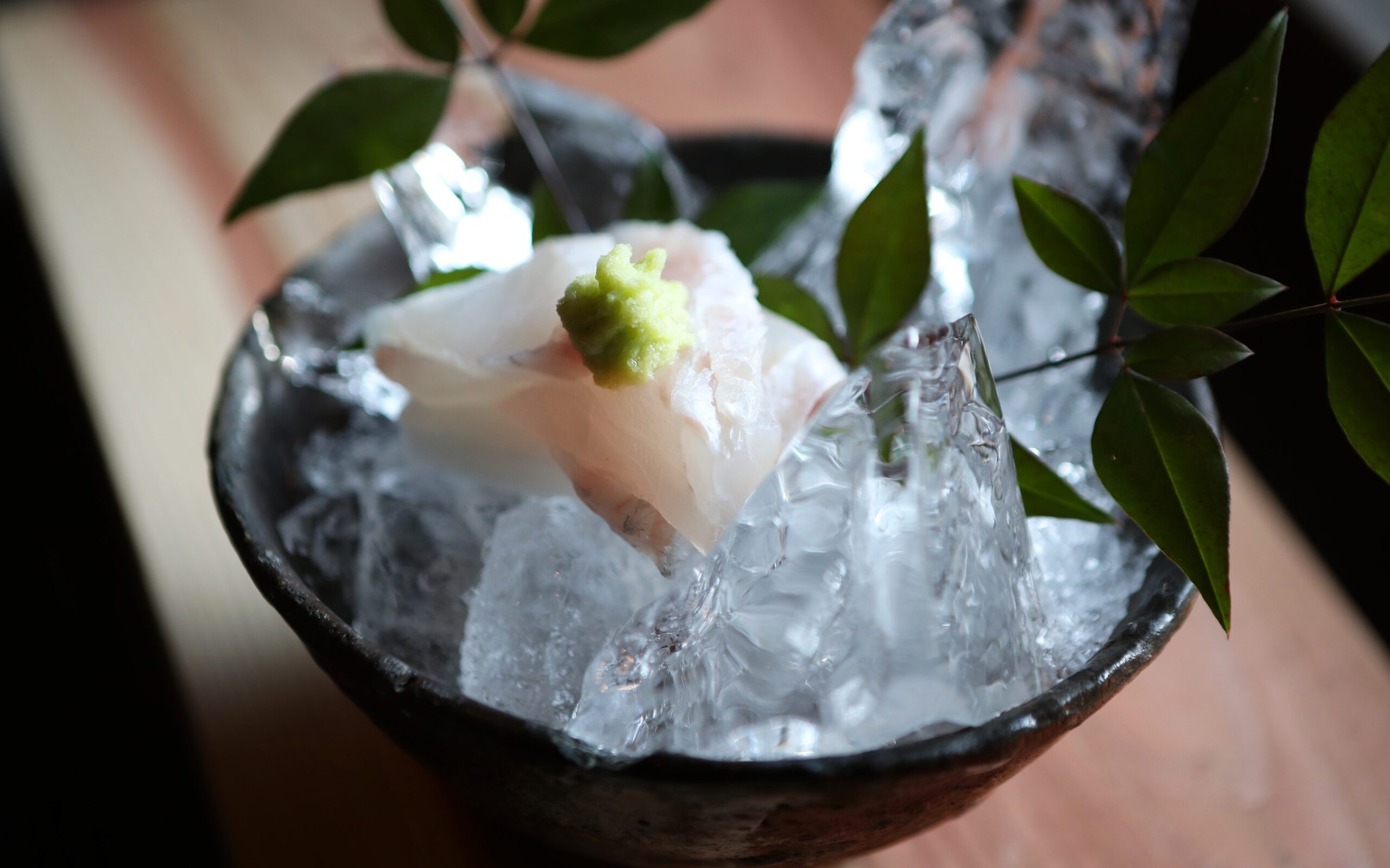 Over View
The Japanese have been incorporating fermented food into their daily diet for centuries, and this age-old tradition continues to offer numerous benefits. One of the best places to experience this culinary tradition is on the Kii Peninsula, where it remains an integral part of the local culture.
A must-visit destination on the peninsula is Mount Yoshino in Nara Prefecture, where you can learn to make "kakinoha sushi," a local delicacy that has been passed down through generations since the Edo period. Although Nara is landlocked and has no access to the sea, the region's people have been preserving and consuming salted and fermented mackerel for centuries, making it a staple food in the area.
Wakayama also happens to be the birthplace of another fermented product, soy sauce. You can taste a variety of fermented dishes, including soy sauce, Kinzan-ji miso, and Japanese sake. You can also enjoy a relaxing footbath with local herbs and indulge in a traditional Japanese meal made with locally sourced ingredients, soy sauce, and miso at an old private house nestled in the Kii Mountains.
In addition to food, you can also participate in other activities that will enrich your body and soul, such as matcha tea tasting and the Goma fire ritual, which helps purify the mind and body. All in all, a trip to the Kii Peninsula is a unique opportunity to experience the ancient tradition of fermented food, learn about local culture, and rejuvenate your mind and body.
Highlights
■ Learn to make "kakinoha sushi," a type of fermented food, and explore its history with a knowledgeable host.
■ Enjoy a 10-course meal at Guan featuring appetizers, game meat, fermented foods, and local sake. Taste the unique flavors of Yuya's soy sauce and Kinzanji miso, both originating from the birthplace of soy sauce.
■ Relax at Guan's serene location near a pristine stream and participate in summer activities like observing fireflies and playing in the river.
■ Experience the region's culture and flavors through authentic and enjoyable experiences.
Reccomended points
Kakinoha sushi is not only made with mackerel but also with salmon, making it popular among Westerners as well.
It is recommended to visit Kinpusenji Temple during the unveiling of the main deity (in spring or autumn).
Helicopter transportation makes it easy to travel through the mountainous Kii Peninsula without any stress.
Itinerary
■ 07:00 AM Departure from Tokyo Station
↓
■ 09:30 AM Departure from Kyoto Station
↓
■ 11:15 AM Arrival at Yoshino Station
↓
■ 11:30 AM Take a taxi from Yoshino Station for 10 minutes          
Arrive at Hyotaro to make kakinoha sushi
↓
■ 13:00 PM Visit to the head temple "Kimpusenji"
↓
■ 15:30 PM Estimated transportation: Yoshino Mountain to Guan by helicopter for about 30 minutes
↓
■ 16:00 PM Arrival at Soba "Guan"
↓
■ 20:00 PM Return journey          
Estimated transportation: Guan to Rinku Town by helicopter for about 15 minutes  
Implementation Period
All year round 
*During the peak cherry blossom season, the experience of making Kakinoha sushi is not available, but it can be purchased.
Min No. of participants
2 Person(s)
Max No. of Participants
Maximum 5 Person(s)
Group tours: Not Available
*The helicopter can carry a maximum of 5 passengers  
*If piston transportation is acceptable, there may be flexibility in group size.
Participant Conditions
Physically able to go up and down stairs, must be of legal drinking age (no minors allowed).
Price
Per person: 35,800 yen
*Included in the price: the experience of making Kakinoha Sushi, admission and guidance at Kongōbu-ji temple, and basic meals at Guan.
*Not included in the price: transportation costs such as helicopter and taxi, additional expenses at Guan (such as extra drinks), and individual souvenir purchases.
Recommended options
■If adding an overnight stay in Yoshino (Nara):   
<Yukawaya at Yoshino>    
・Infinity outdoor hot spring overlooking Mt. Yoshino is popular    
・Special room with outdoor hot spring completed in November 2020    
・Price per person per night with 2 meals starts from 41,300 yen
■If adding an overnight stay in Yuasa (Wakayama):   
<Senzan-an at Kishu Yuasa "SENZANAN">    
・A traditional Japanese accomodation located in the preserved district of Yuasa's important traditional buildings    
・Shops selling soy sauce and Kinzanji miso are located close by making it a convenient location to buy souvenirs    
・Price per person/night (room only) starts from 27,500 yen
■Tour of Takagaki Sake Brewery and Sake tasting for 6,900 yen
■Strolling around the streets of Yuasa and shopping for souvenirs at various stores.
Language Support
Japanese
Interpreter guide accompaniment: Necessary
Language Supplementation tool: Not available
Cancellation Policy
■ 14 to 5 days before the start of the trip: 20% of the total fee
■ 4 days before the start of the trip to the day before: 50% of the total fee
■ On the day of the start of the trip: 100% of the total fee
Things to Note
*hyoutaro
・Duration of the experience: Approximately 90 minutes including tasting.

*Kinpsenji
・Visitors are allowed to attend the morning and evening prayer sessions (6:30 AM and 4:30 PM, respectively) at the Zao-do. During the special exhibition period, there is an admission fee, but usually it is free of charge.
Regular admission fees: Zao-do admission fee: Adults 800 yen, middle/high school students 600 yen, elementary school students 400 yen.
Admission fees for special exhibition of the secret Buddha statue: Adults 1,600 yen, middle/high school students 1,200 yen, elementary school students 800 yen. Group rates and rates for people with health conditions or impairments are available.

*Guan
・Duration of the experience: Approximately 3-4 hours including footbath, dining, tea ceremony, and Goma fire ritual.
・Helicopter fees: Approximately 20 minutes from Yoshino to Koyasan (3-seater: 268,000 yen + heliport landing/takeoff fee, 5-seater: 515,600 yen + heliport landing/takeoff fee). )

*The Townscape of Yuasa
・There is a free tourist parking lot within a 2-minute walk to the townscape of Yuasa.

Facility Information
hyoutaro
■URL:https://hyoutaro.com/
■ Location: 429 Yoshinoyama, Yoshino-cho, Yoshino-gun, Nara Prefecture
■ Hours of Operation: 9:00 am to 4:00 pm
■ Regular Holiday: Every Monday (the next business day if Monday is a national holiday)
■ Phone: 0746-32-3070.
■WiFi: Not available
■Foreign language pamphlets/menus: Not available
■Food culture support: Not available
■Barrier-free: No
■Credit card support: Available (VISA, JCB, AMEX)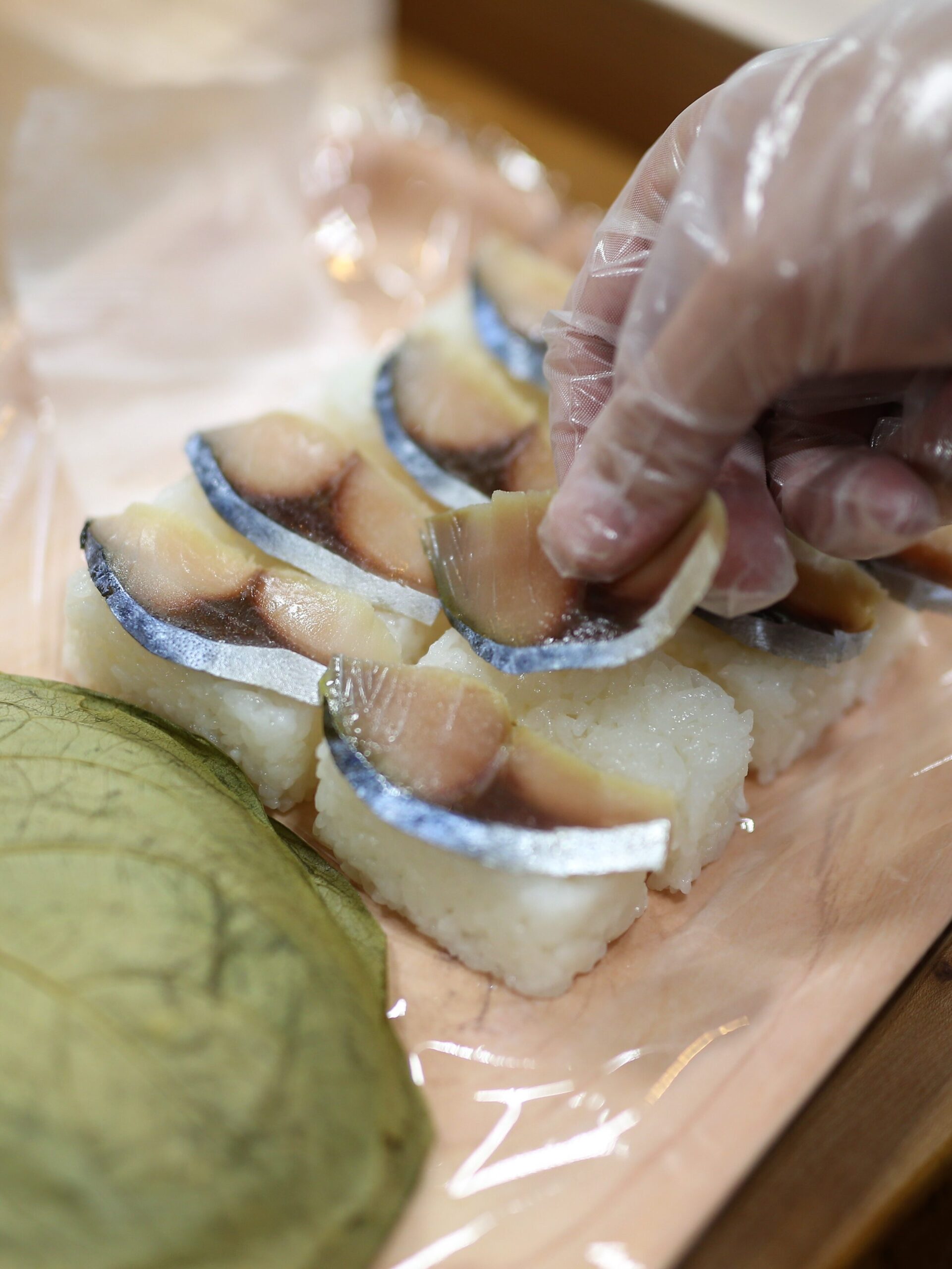 A family-owned shop located in Yoshino Mountain has been producing and selling kakinoha sushi for 50 years, spanning three generations. This local shop is well-known for its unique taste, which has garnered attention from customers far and wide, although their products are not available anywhere outside of the Yoshino Mountain area.
The rice used in their sushi is made from carefully selected domestically produced rice, and the vinegar is added to the rice within a week after it has been milled to ensure its freshness. The mackerel, which is only caught during the peak season, is filleted into three pieces, salted and drained to remove excess moisture. This extra step sets their kakinoha sushi apart from others and is the reason for the popularity of their special mackerel.
The experience lasts approximately 90 minutes.You will receive instructions from the owner while rolling sushi with vinegared rice and mackerel (or salmon, for those who don't like mackerel) in kakinoha (persimmon leaf) wrappers. The finished sushi is placed in a Yoshino cedar wooden box for you to bring home. You can also compare the freshly made sushi with pre-prepared sushi to fully experience the different levels of ripeness. The experience concludes with a tea break inside the traditional and atmospheric wooden building.
Kinpsenji
■URL: https://www.kinpusen.or.jp/
■Address: 2498 Yoshinoyama, Yoshino-cho, Nara Prefecture
■Opening hours: 8:30 a.m. to 4:00 p.m.
■Closed: None
■Phone: 0746-32-8371
■Wifi: Not available
■Foreign language pamphlets/menus: Not available
■Food culture support: Not available
■Barrier-free facilities: Not available
■Credit card acceptance: Not available (cash only)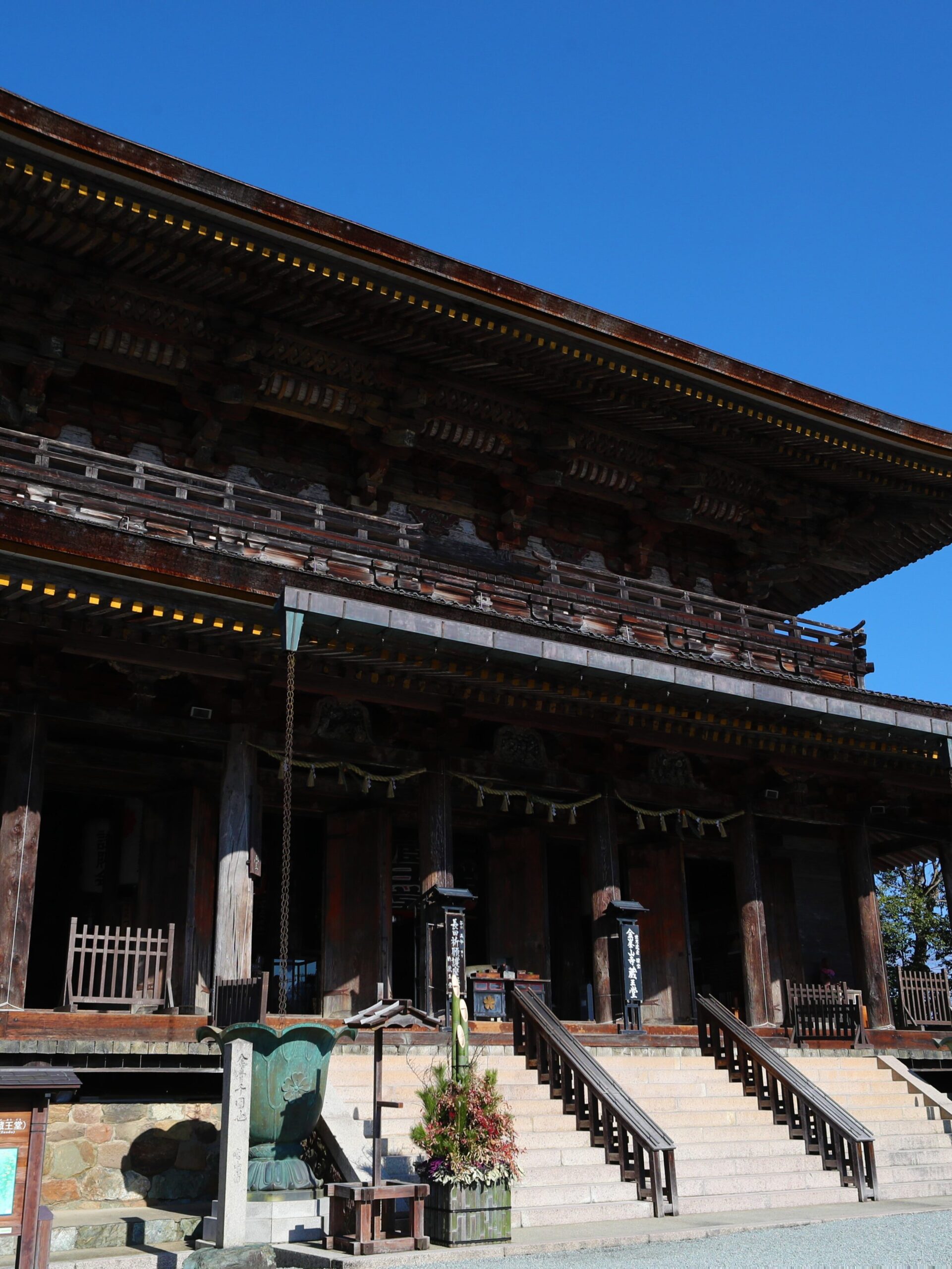 Kinpusen-ji Temple, located in Nakasenbon on Mount Yoshino, known as a famous cherry blossom spot, is the head temple of Shugendo, a unique Japanese religion. The main hall, is a 34-meter-high cypress bark-roofed structure and is the second largest wooden building in Japan after Todai-ji Temple's Great Buddha Hall in Nara. Three important cultural properties, the Zaogongen statues (secret Buddha statues usually unavailable to the public), are enshrined here, with the central statue being over 7 meters tall. Kinpusen-ji Temple is unique in that anyone can participate in the morning service (6:30 a.m.) and evening service (4:30 p.m.) in the open and spacious hall. Visitors can experience the distinctive Shugendo rituals, such as the sound of trumpet shells and Japanese drums echoing during the service and the Goma rite in which flames rise twice the height of a person. On this tour, you will also be guided to the upper part of the main hall, which is only accessible to a few individuals. It is a special spot where you can enjoy a panoramic view of the Yoshino scenery.
Guan
■ URL: https://keb6400.gorp.jp/
■ Location: 675 Kuno Hara, Aridagawa-cho, Wakayama Prefecture
■ Business hours: 11:00 AM to 8:00 PM
■ Business days: Open only on weekends and holidays
(consultation required with advance reservation)
■ Phone: 0737-25-0978
■ WiFi: Available
■ Foreign language pamphlets/menus: Available
■ Food culture support: Available
■ Barrier-free access: Available
■ Credit card payment: Available (VISA, JCB, AMEX)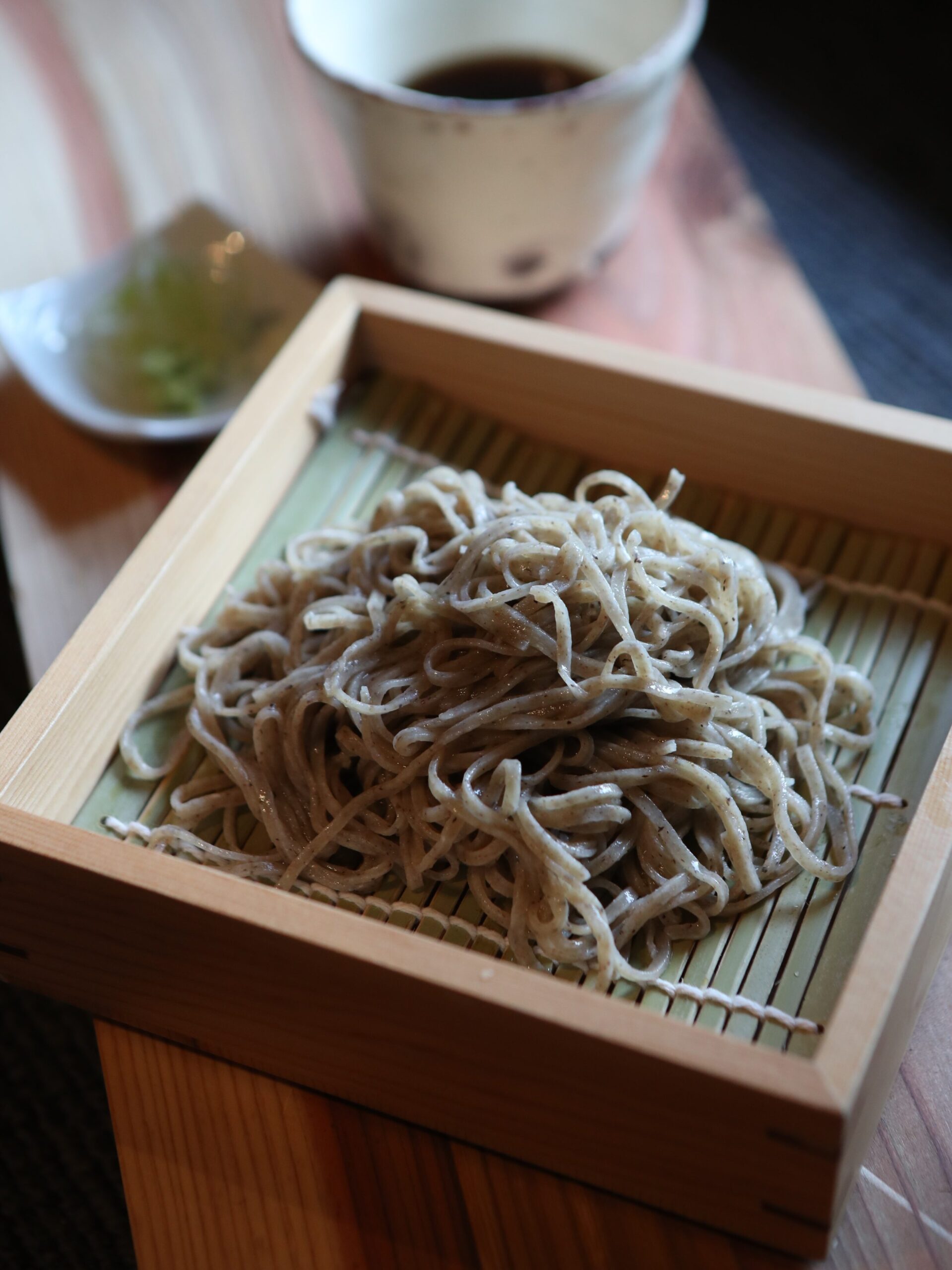 Guan is the name of a traditional Japanese house located at the foot of Mount Koya, a sacred site of Shingon Buddhism founded by Kukai (also known as Kobo Daishi) over 1,200 years ago. The 100-year-old house has been renovated to provide guests a comfortable stay while preserving its historical charm. The surrounding area is full of scenic natural landscapes, and the nearby river offers a refreshing spot for summertime river play. The large picture windows in the house create a bright and comfortable living space. You can enjoy a "soba kaiseki" 10-course meal featuring locally caught game, fresh fish, local sake, soy sauce made in one of the oldest breweries, and Kinpusen-ji's own miso. All the ingredients used in the meal are locally sourced, providing a sustainable dining experience. You can delve deeper into Japanese culture through footbaths, tea ceremony, and even a Goma fire ritual. The remote location of the house might make transportation difficult. Guan has a helicopter pad allowing easy access to nearby areas such as Yoshino, Mount Koya, and Kansai International Airport (Rinku).
Takagaki Shuzo
■ URL: https://takagakishuzo.com/
■ Location: Ogawa 1465, Aridagawa-cho, Arida-gun, Wakayama
■ Operating hours: 10:00-16:00
■ Closed: Irregular holidays
■ Phone: 0737-34-2109
■WiFi: Available
■Foreign language pamphlets/menus: Unavailable
■Accommodation for dietary restrictions: Unavailable
■Barrier-free access: Unavailable
■Credit card accepted: Available (VISA, JCB, AMEX)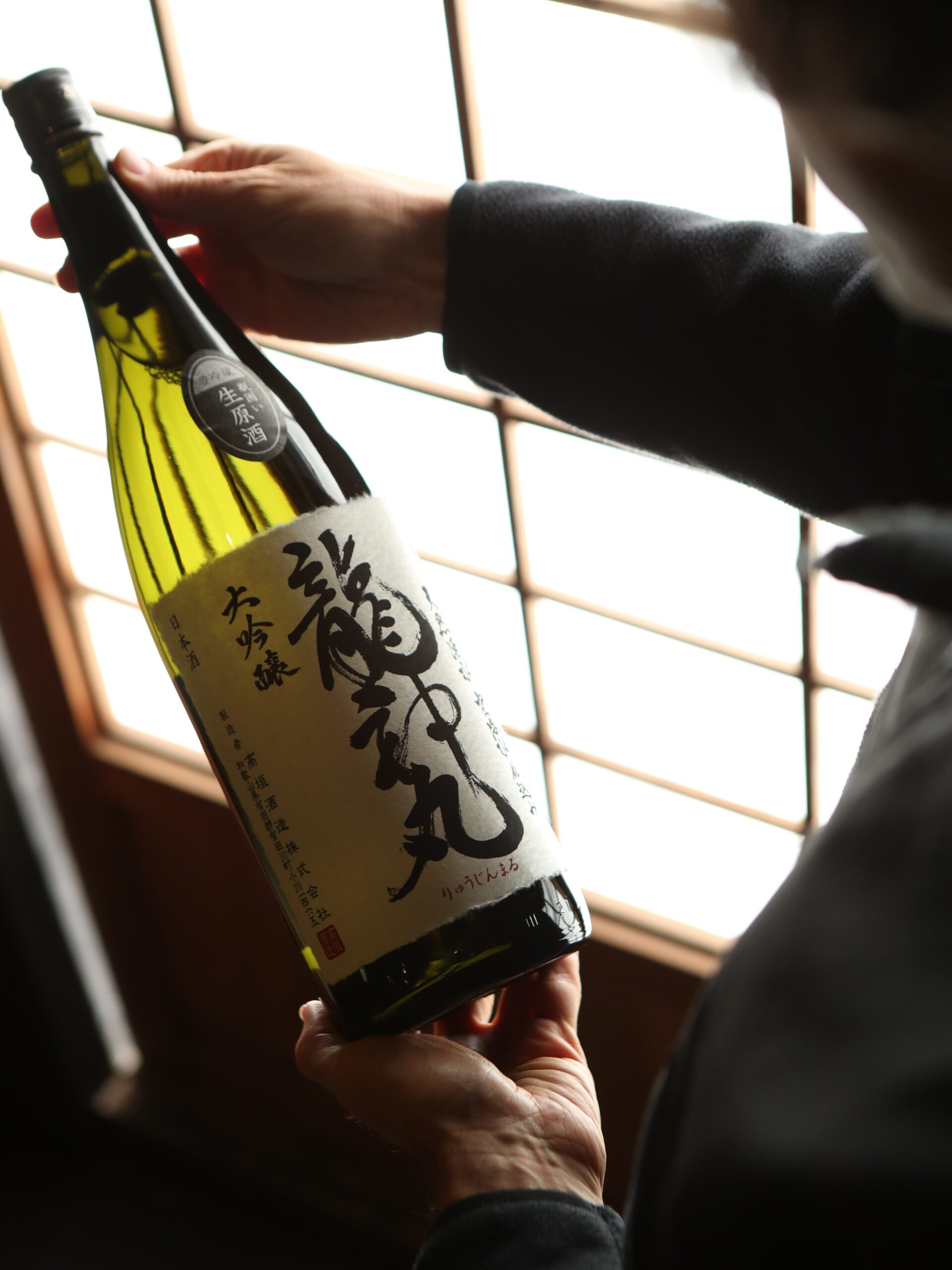 The cool air blowing down from the 900-meter-high Koyasan, a sacred site of Esoteric Buddhism, and the low-temperature environment of Ishizuchi Mountain contribute to the brewing of delicious sake. Here at Takagaki Sake Brewery, they started their sake-making business in the late Edo period in 1840 (the 11th year of the Tenpo era), and continue to make sake using the same traditional methods to this day. Without any high-tech equipment, the sake-making process remains unchanged from the past, with the toji (master brewer) relying on their intuition and experience to determine the optimal conditions for water temperature, outside temperature, and fermentation. They care for the sake like a feverish baby, never leaving its side for a moment and nurturing it with love until it becomes a single bottle of sake. You can experience a part of this process through a special "brewery tour + sake tasting experience," where you can explore the brewery together with the owner and, depending on the season, even observe the cold brewing. After viewing the large brewery, you will enjoy several types of sake, the pride of the brewery, through a tasting. The accompanying snacks, including dried seafood unique to the location near the sea, are sure to satisfy and leave you feeling content.
The Townscape of Yuasa
*Kadochou Facility information
■ URL: https://www.kadocho.co.jp/
■ Location: Yuasa 7, Yuasa-cho, Arida-gun, Wakayama 649-6231, Japan.
■ Business hours: 9:00-17:00.
■ Fixed holidays: Irregular
■ Phone number: 0737-62-2035.
■ wifi: not available
■ Foreign language pamphlets/menus: available (English version only)
■ Food culture support: not available
■ Barrier-free: not available
■ Credit card support: available (VISA, JCB, AMEX) paypay and other methods are also supported.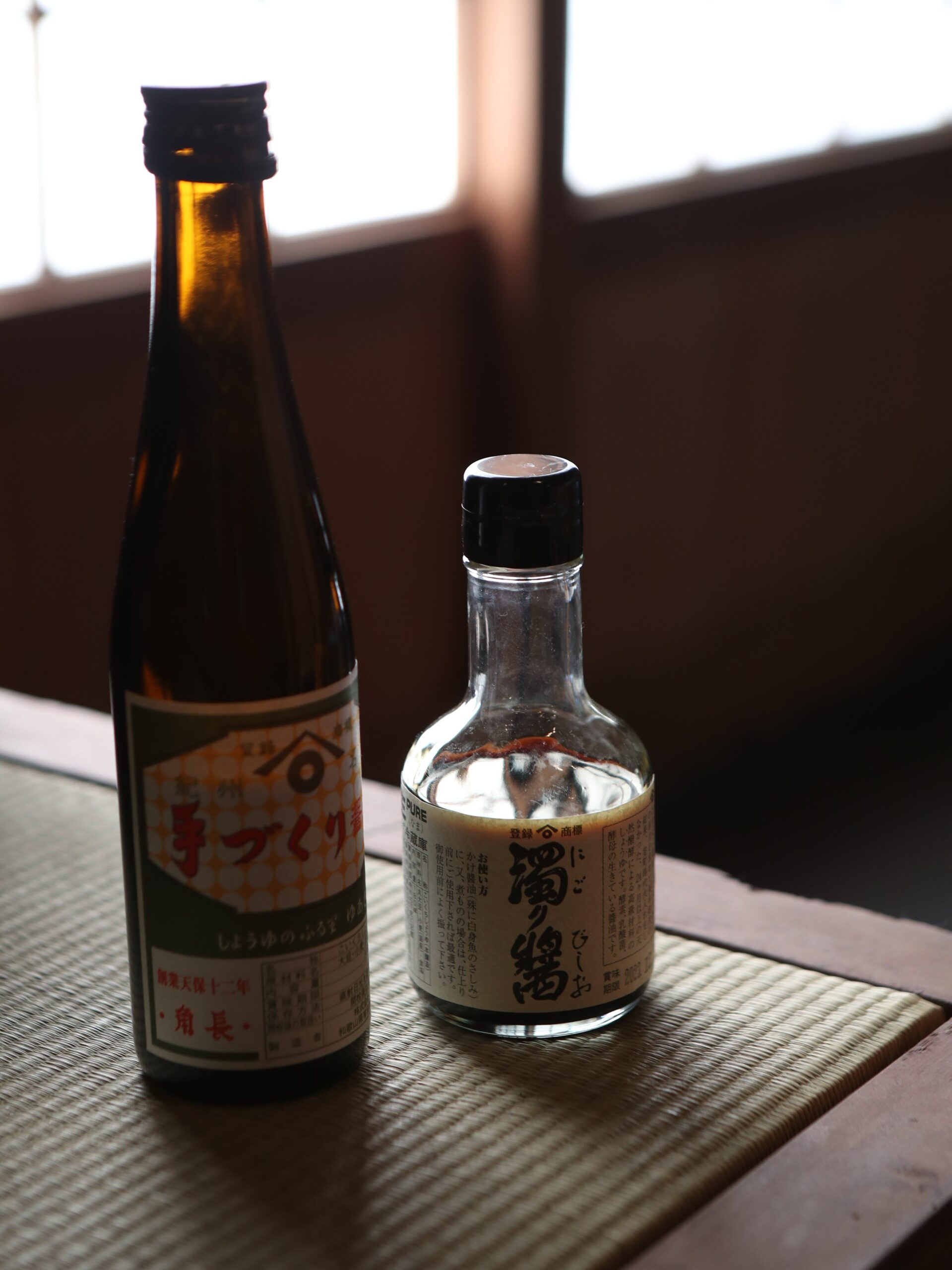 *Ota KyusukeGinseiFacility Information
■URL: https://ota-kyusuke.jp/
■Location: Yuasa 15, Yuasa-cho, Arida-gun, Wakayama
■Business hours: 9:00am – 6:00pm
■Fixed holidays: No fixed holidays
■Phone: 0737-62-2623
■Wifi: Not available
■Foreign language pamphlets/menus: Not available
■Food culture support: Not available
■Barrier-free: Not available
■Credit card support: Not available – Cash and PayPay accepted.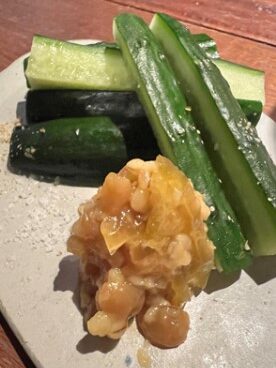 Nestled near the renowned Silver Pavilion (Higashiyama Jisho-ji Temple) is Nakahigashi, a two-story wooden restaurant that serves exquisite Japanese kaiseki cuisine. The restaurant boasts two Michelin stars, and its owner, Mr. Hisao Nakahigashi, has been appointed as a "Wakasa Obama Miketsukuni Ambassador". Mr. Nakahigashi and his team of chefs expertly craft beautifully presented dishes. The owner places a great emphasis on personally harvesting the vegetables used in his cuisine, often venturing into the mountains early in the morning to search for wild vegetables. These carefully selected ingredients, chosen through decades of culinary experience, are featured in the "omakase course" and produce flavors and textures unique to the restaurant. The ingredients sourced from Wakasa, known as "Wakasa Mon", are also utilized during their peak season, as top chefs in Kyoto used to receive ingredients from the Miketsukuni-regions in the past. Mr. Nakahigashi, known for his quick wit, shares tips on how to enjoy the dishes and savor their flavors. Although the restaurant is a popular spot and reservations are hard to come by, it is highly recommended to dine at the counter for the ultimate experience.